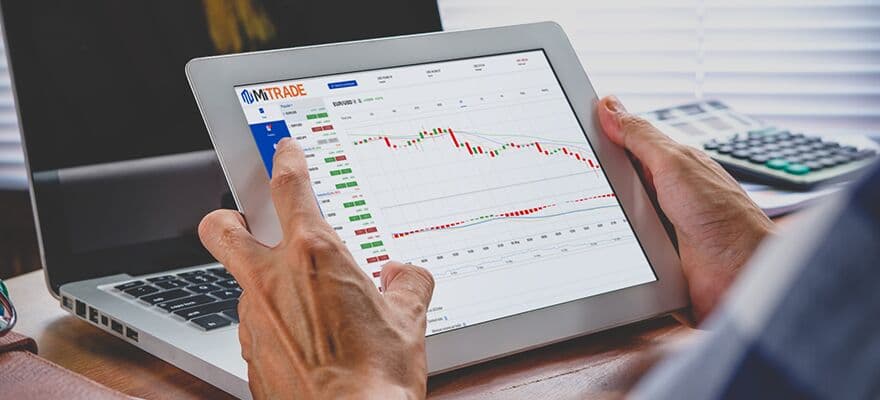 When looking for an online trading brokerage, both novice and experienced traders know that safety, security and compliance are of utmost importance.
There have been a small number of articles published recently accusing Mitrade of being a "scam" brokerage, non-compliant and technologically deficient.
The purpose of this article is to refute those unfair reviews and introduce Mitrade as a professional, reliable and regulated trading brokerage that provides an exceptional trading experience for both novice and experienced traders in Australia and beyond.
About Mitrade
Mitrade Global Pty Ltd is an online forex and CFD trading broker based in Melbourne Australia, operating under the Australian Securities and Investments Commission (ASIC) (AFSL 398528).

The online brokerage features forex, commodities, major indices and cryptocurrencies trading, among almost 100 other financial instruments.
The custom trading platform is the product of years of innovation and hard work by a team of international developers. It features a clean and intuitive interface designed to simplify trading for both beginner and advanced traders.
Mitrade Takes Compliance Seriously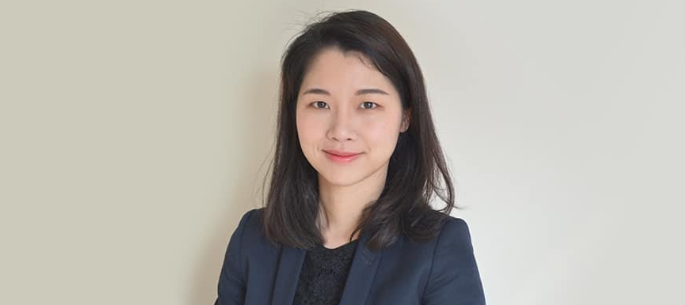 "Good compliance represents an opportunity to enhance the value of a business and this gives retail investors greater confidence"
Laura Lin
Mitrade CEO
Former Compliance Professional
Recent Negative Allegations/ Reviews Against Mitrade
It has been brought to the attention of the management at Mitrade that a very small number of websites have published negative "reviews" of Mitrade and its platform.
While these websites are of low authority and reputation, we still feel that it is necessary to address these concerns for the benefit of our current and future customers.
Such allegations include issues around licensing, and a lack of information about the web trading application, account types, withdrawal policy, payment methods, and leverage options.
This article will explain those issues, in addition to clarifying the intent behind these negative articles.
Forex Industry Affiliate Marketing
These negative articles have a purpose beyond information distribution. In order to understand them, it is important to first give an explanation of affiliate marketing within the extremely competitive forex industry.
Affiliate marketing is the practice of earning commission payments in exchange for promoting a service. In terms of the forex industry, the procedure involves obtaining affiliate links from a broker and writing articles promoting the service. The articles include these affiliate links scattered throughout the copy, and the underlying purpose of them is to have the reader sign up so that the writer receives a payment from the brokerage.
The negative review articles about Mitrade were written and promoted by individuals promoting another forex broker without any direct experience with the Mitrade service.
These allegations are either false or misrepresented, and they are summarized below:
Everything You Need To Know About Mitrade ( Facts/Details)
1. Mitrade Licensing

Mitrade was originally licensed in 2011 and commenced operations in 2019. The articles claimed suspicious activity concerning this time lag, however, the time difference between the licensing and commencement of operations is completely normal for the industry.
In the case of Mitrade, this time represented a period of accumulating capital, investor interest, and the creation of a custom platform. Technology in the industry proceeds at a rapid pace, and Mitrade continuously adapted to meet these demands. This took time, patience, and a willingness to make the conditions right for success.
After hard work, dedication and thinking "out of the box", the goal was realized last year with the launch of the new trading platform. With these conditions set in place, Mitrade is now charging forward with a clear vision towards achieving the goals of the company.
2. The Mitrade Platform
"Even though Mitrade is a new trading platform, we take that as our biggest advantage. It's new, fresh, easy to use, and because we are small, we yearn to constantly improve, upgrade, and strive to catch up to our toughest competitors, and even exceeding them one day. There is a massive goal in sight.

Laura Lin
CEO, Mitrade
---
Mitrade is always listening and responding to the needs of its clients, and that is why they developed a custom platform instead of using the standard Metatrader MT4/MT5 platform.
Despite the articles stating that this platform is a shortcoming, Mitrade sees it as a highly competitive advantage.
A custom platform means that developers can adapt and make changes within a short period of time in order to meet the demands of Mitrade's rapidly-growing user base.
While the traditional MT4/MT5 platform has been a proven technology for many years, it is very advanced and can be intimidating for new users. Mitrade's platform is built by traders for traders, and is geared towards investors wanting a clean interface that is intuitive and easy to use.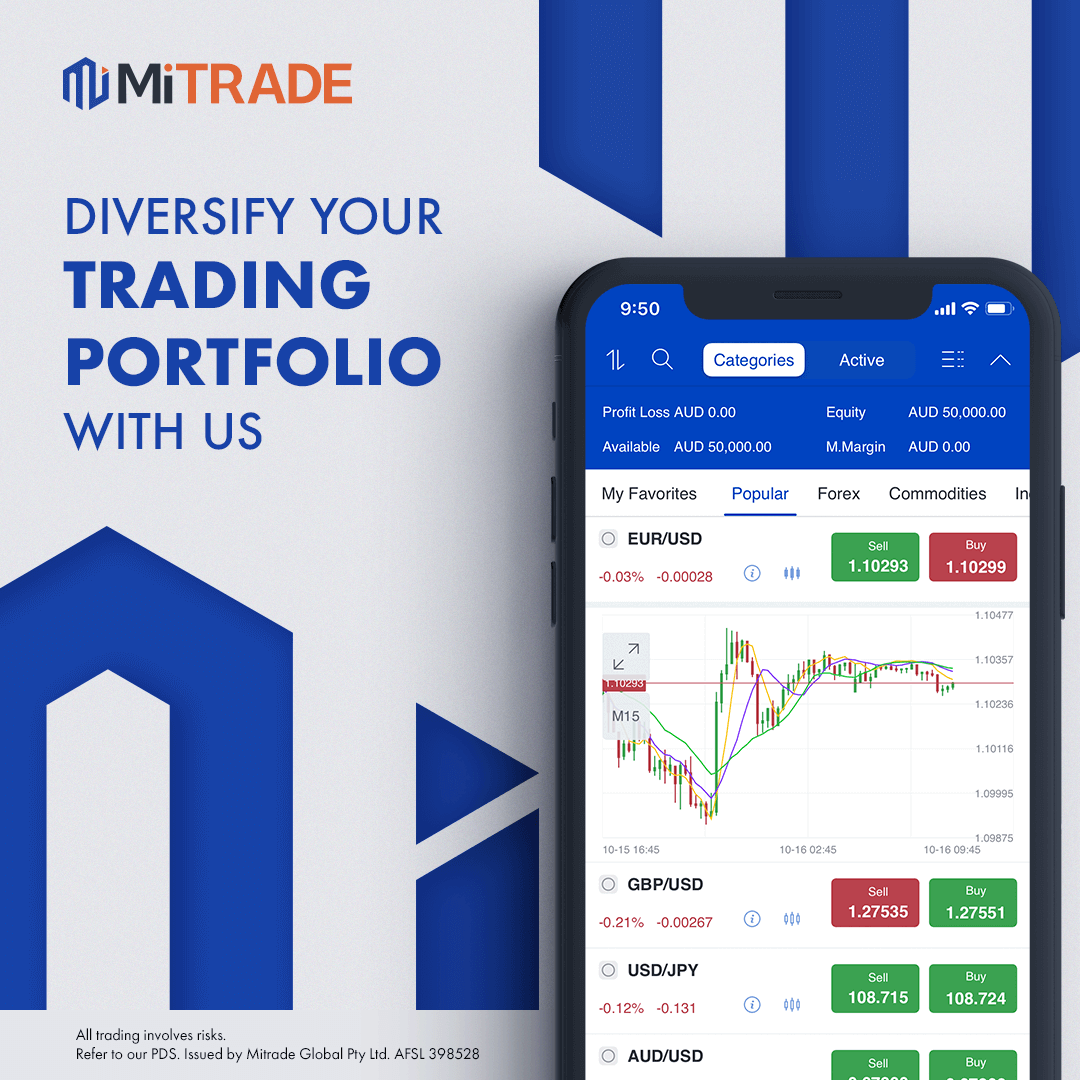 3. Withdrawal Policy
Allegations were made that it takes between "3-15 business days" for Mitrade to process withdrawals.

This is absolutely false.

Mitrade processes withdrawal requests within 1-2 banking days. The length of time to reach the client's account largely depends on the institution and is beyond Mitrade's control. Typical times are as follows:

▲ Wire transfer/Bank transfer
a. Wire transfer: 2-5 banking days
b. Bank transfer: 1-2 banking days within Australia
▲ Visa/Mastercard: 3-5 banking days
▲ Ngan online banking (Vietnamese clients): 2-5 banking days
Please visit our FAQ section for more information.
4. Payment Methods
Another negative allegation was that there is "not much of a choice between the payment methods".

Again, this is false. Mitrade offers 5 convenient ways to fund your account as follows:
▲ Wire transfer/bank transfer
a: Bank transfer (AU): 1-2 banking days, depending on how much time the bank needs to process the transaction.
b: Wire transfer (Other countries): You may transfer funds via online banking or by filling out a wire transfer form at a bank counter. This normally takes about 2-5 banking days, depending on how much time the bank needs to process the transaction.
▲ Visa/ Mastercard: Instant processing
▲ POLi (only applicable to Australian clients): Instant processing
▲ E-wallet (Skrill/Neteller): Instant processing
▲ ATM/Ngan online banking (only applicable to Vietnamese clients): Instant processing
5. Lack of Customer Support
Mitrade was accused of being a "scam brokerage" because there is no phone number available on the website.
The company sees the issue differently. Rather than offering a phone number, Mitrade offers an online chat function available 24 hours a day, 5 days per week that is superior to phone support for the following reasons:
● Online chat allows quicker response time and efficiency among support staff
● The chat interface allows the client and customer service professional to exchange screenshots and this provides more efficient service to resolve issues
● Online chat is more cost-efficient for the client because it does not incur any phone charges
For the above reasons and more, we trust that our online chat application will fulfill the needs of our clients and provide optimal customer service.
6. What is Leverage Information?
The review articles accused Mitrade of withholding information about leverage. That is totally wrong. There is no information being withheld whatsoever, and it is all available inside the application.
7. Language Availability
Mitrade is not only in English and Chinese. There are Vietnamese, Thai and Korean versions available now. Many others are currently in development.
8. About Automate Trading Sessions
Automated trading is a program-based forex trading system that directs a computer to make buy and sell decisions based upon sets of rules or parameters.
This is a highly advanced type of trading that is extremely risky, and not within the parameters of the Mitrade platform.
Mitrade is aimed towards a specific market of investors that make trading decisions based upon sound research and personal judgment. The platform interface is simple and intuitive, and is designed with simplified trading strategies in mind.
The Importance of ASIC Compliance

ASIC (Australian Securities and Investments Commission) is an independent government body created to administer the Australian Securities and Investments Commission Act. It is the integrated corporate, markets, financial services, and consumer credit regulator in Australia with the following objectives:
● Maintaining, facilitating and improving the financial system and the entities that operate within it
● Promoting confidence and participation by both investors and consumers within the system
● Administering and enforcing the law
● Publishing company and broker information for the public
---
"Compliance is at the heart of everything we do – I'm glad that Mitrade has a strong compliance culture and our Board is fully supportive of ensuring a positive client outcome."
Laura Lin
CEO, Mitrade
---
Mitrade takes compliance seriously. The company was licensed prior to commencing operations, and continues to maintain high standards.
A Final Word
The online forex market is highly competitive, and part of the competition is attracting new users to brokerages. As a result, many affiliate marketers have felt the need to publish negative review articles containing false information in order to steer new users to brokerages that pay them commissions.
Like so many other reputable and reliable online brokerages, Mitrade has also been the victim of such a practice, and the purpose of this article was to address some of the negative claims.
In summary, Mitrade is licensed, regulated by ASIC, and offers a custom platform that is the result of hard work and innovation from our international team of developers.
Our mission is to simplify trading and offer competitive spreads, zero commissions, and up to 200 times leverage across a wide range of investment instruments.
We recently received the award of the fastest-growing brokerage and invite you to find out why by offering a special bonus or demo account.
And as always, we recommend that you do your research and trade wisely! Mitrade does not issue advice, recommendations or opinion in relation to acquiring, holding or disposing of our products. Please read the Risk Disclosure Statement before choosing to start trading.