How To Invest In (Buy & Sell) US Stocks From Philippines 2023?
10 Minutes
Updated May 31, 2023 10:46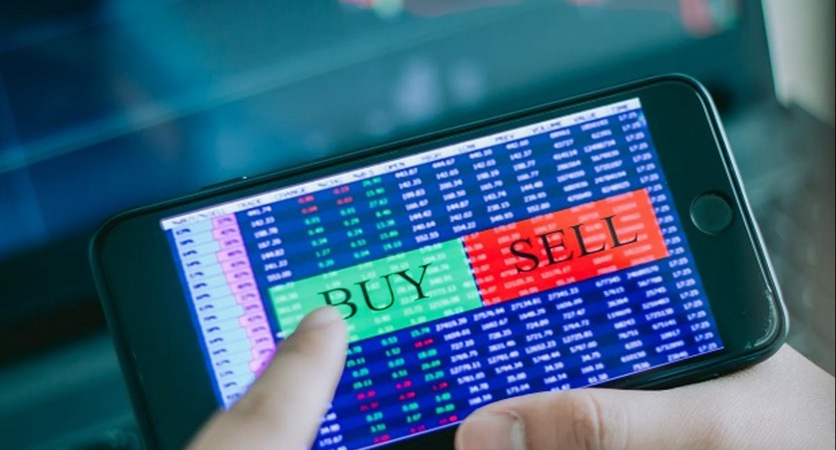 Hey, hey! We get it – you're curious if you can invest in US stocks as a Filipino, right? Well, good news for you!
You don't have to be a US citizen to trade on their stock market. If you a Filipino investor looking to explore US stock market opportunities, there is the right place.
Investing in US stocks can be a great way to diversify your portfolio. You might be thinking, "how can I invest in US stocks from the Philippines?"
Don't worry, we'll guide you through investing in US stocks from the Philippines in 2023. From setting up a brokerage account to understanding the tax implications, we'll cover everything you need to know to get started with confidence.
So, if you're ready to take your investment journey to the next level, keep reading!
Why Invest in US Stocks?
Investing in US stocks can offer a range of benefits for you.
The following chart compares the performance between the Philippine Stocks Exchange Index (PSEI) and US500.
First off, it can provide diversification by adding a different geographic region to one's investment portfolio. That means spreading out your investments across different countries, which helps reduce risk and potentially improve returns.
Also, the US stock market is the world's largest and most developed. Investing in US stocks allows you to access a wide range of industries and companies, including some of the world's most well-known companies, that may offer more stable investment opportunities.
Additionally, the US stock market has a history of strong long-term performance, potentially providing higher returns compared to the PSEI. For example, investing in the S&P 500 can offer exposure to a diversified portfolio of 500 large-cap US stocks, which has historically delivered strong returns, growing more than 2000% from 1980 till now, with an average annual return of 11.7%.
On the other hand, investing in the PSEI may carry higher risk due to its volatility, which can provide opportunities for higher returns but also poses a greater potential for losses.
Benefits of Investing in US Stocks in the Philippines
1. Access to a wider variety of innovative stocks
US stocks offer exposure to some of the most innovative and profitable companies in the world, such as Apple, Microsoft, Amazon, and Tesla. These companies are constantly creating new products and services that shape the future of various industries and sectors.
2. Access to a strong and resilient economy
The US economy has a Gross Domestic Product equal to a quarter of the world's economy, so the size alone makes the US economy have a very big impact on the rest of the world. Whatever happens in the US stock exchange affects the Philippine stocks and the world. Therefore, you can benefit from a more robust economy by buying stocks in the US.
3. Potential for higher returns
Yes, individuals who buy and sell US stocks have access to more profitable companies. The US stock market has a history of strong returns over the long term. While past performance doesn't guarantee future results, investing in US stocks can offer the potential for higher returns compared to other markets.
4. Higher Trade Volumes
The majority of US stocks are traded on different exchanges all over the world. As a result, the global market enables US stocks to have larger volumes than Philippine stocks. The large volumes traded in US stocks lead to more liquidity. Investors can therefore buy and sell their stocks easily.
How to Invest in US Stocks (even if you're in the Philippines)
Investing in US stocks isn't like solving Algebra; you have to follow some steps, and voila!
Here are the steps you need to take:
1. Research and select US Stocks
Before investing in any stock, it's essential to do your research and understand the company's background, financial performance, and industry trends.
Information on how to buy stocks in the Philippines and where is easy to find, especially online. You can use online tools such as Yahoo Finance or Google Finance to gather information and evaluate stocks.
The best way is to have a watch list of the stocks on the NYSE and Nasdaq. The following U.S. stocks are the stocks I shared with you, not investment advice.
This list of well-known us stocks is incomplete; many international companies are available for investment. Just click here to easily trade the US stocks and indices on Mitrade platform today!
2. Identify a Legit Stock Broker
Ready to open an account to take your investing game to the next level? Choosing a legit stock broker that offers access to US stock markets is key. Many stock brokers are happy to work with international clients like you.
Look for a brokerage that's regulated by reputable authorities and offers a user-friendly trading platform that suits your needs. That way, you can trade with ease and peace of mind.
Some popular online brokerages that offer access to US stocks include Mitrade, Tiger, and Interactive Brokers.
Interactive Brokers
Interactive Brokers is a US-based brokerage that offers access to a wide range of investment products, including US stocks. They offer a powerful trading platform that is suitable for advanced traders. One of the key benefits of using Interactive Brokers is its low commission rates. They offer some of the lowest commission rates in the industry, which can help you save money on transaction fees and commission charges. Interactive Brokers also offers a mobile trading app that allows you to trade on the go.
Tiger
Tiger is an advanced type of broker for many starters. It is regulated in Singapore and provides seamless services to traders. The broker offers a great user experience through its seamless platform. The KYC process is quick as it is powered by the AI tools. The broker enables you to trade stocks and CFDs with a low commission and no hidden charges.
Mitrade
Mitrade is a stock CFD broker that offers U.S. shares trading online. Stock CFD is different from buying individual stocks. It enables you to buy and sell shares online without ever owning the underlying asset. The benefit is you can trade both rising and falling markets and access international stocks with 24-hour trading.
Mitrade offers a range of CFD products covering basic global financial markets, including US stocks, indices, forex, and cryptocurrencies. Best of all, they've got 0 commissions and transparent low spreads, which means you can enjoy low-cost investments. Share CFD is a flexible tool for both active traders and short-term investors to potentially profit from market movements.
Deposit method


Visa/Mastercard, Skrill, wire transfer

Leverage

Stock 1:1 - 1:5

Regulations

Australian Securities and Investments Commission (ASIC) 398528

The Cayman Islands Monetary Authority (CIMA) 1612446.
Want to trade US stocks and keep it simple? Look no further than the Mitrade app! With direct market access, you can go long or short on both rising and falling markets.

3. Check All the Requirements
You don't have to be a US citizen or be in the US to buy and sell US stocks. Opening a US stockbroker account is simple and can be done online.
● Visit your preferred stock broker website and register.
Identify an online trading account that offers US stocks and sign up. Ensure that you complete your profile by providing your accurate details.
● Deposit cash into your trading account.
There are many ways of depositing cash into the account. However, go for the method that is compatible with your account.
● Open an Order
You can either open a buy or sell order depending on the action you want to take. If you believe that a stock will be profitable in the future, open a buy order. Alternatively, open a sell order if you think that the price will drop.
The Fees and Taxes Involved In Investing In US Stocks
It is crucial that every investor understands the tax implications of investing in US stocks.
Most Stock trading accounts will classify you as a non-resident alien if you are not a US citizen, don't have a green card, or don't live in the US. However, some of your income from your stock trading account may still be subject to taxes by the US Internal Revenue Service (IRS).
If you have a US stockbroker account, then you may receive the following income:
- Capital gains – gains from the sale of stocks/ETFs and Options at a profit.
- Dividend – distributions from EFTs and Companies.
- Interest – income from fixed-income instruments & un-invested cash
Capital gains are not taxed if you were in the US for less than 183 days during the tax year. All the other taxes are taxed at 30% or as per the Tax Treaty Agreement.
The US and the Philippines have a Tax Treaty Agreement. The following rates will therefore apply:
Your stock broker withholds taxes on dividends and interest. These are final taxes and cannot be availed for graduated tax rates.
Conclusion
Investing in US stocks can be a smart way to diversify your investment portfolio, and as a Filipino trader, you have several options for investing in US stocks.
By following the steps outlined in this guide, you can invest in US stocks and potentially benefit from their long-term growth potential.
If you don't know where to start, you can open a MiTrade account and start practicing on a demo account today if you don't want to begin with your capital.
So why not explore the US stock market today and see how it can benefit your investment portfolio?
support
What does Mitrade offer?
Access a user-friendly platform and app to enjoy easy, low-cost trading. Manage risk using limit and stop orders.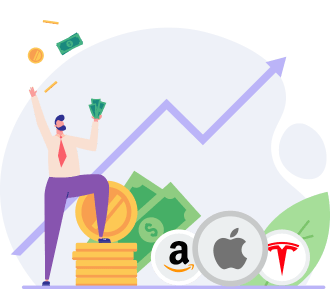 FAQ
What are the time differences between the US and Philippines stock market?
US stock markets are open between 9.30 am and 4.00 pm Eastern Time. This time is equivalent to 9.30 pm, and 4 am in the Philippines. Therefore, investors can trade on Philippine stocks during the day and US stocks during the night.
How share CFDs are taxed compared to share dealing?
Well, the good news is that they're not taxed in the same way. When you buy shares for your portfolio, you'll pay stamp duty, but with CFDs, there's no stamp duty to worry about. However, both share dealing and CFD trading are subject to capital gains tax. So, if you make a profit from selling your shares or CFDs, you'll need to pay taxes on those gains. Make sure to keep track of your trades and consult with a tax professional to ensure you're meeting all your tax obligations. Happy trading!
* The content presented above, whether from a third party or not, is considered as general advice only. This article should not be construed as containing investment advice, investment recommendations, an offer of or solicitation for any transactions in financial instruments.