If you had 100k pesos (PHP100,000), where would you invest your money in philippines?
Perhaps you're thinking about saving it, letting it sleep in your savings bank account for years.
But think about it: if your bank has a 1% interest rate, your PHP100,000 would only grow PHP1,000 per year, PHP5,000 in the next five years, and PHP10,000 in the next ten years. That's kind of small, don't you think?
There are ways to have higher capital gains than what is mentioned above. Some of them may even take less than a year! But your PHP100,000 could have a sizable growth only if you knew the best investment opportunities and have knowledge for it.
Here, we'll pick the top ten best ways to invest money in the Philippines that you can start today!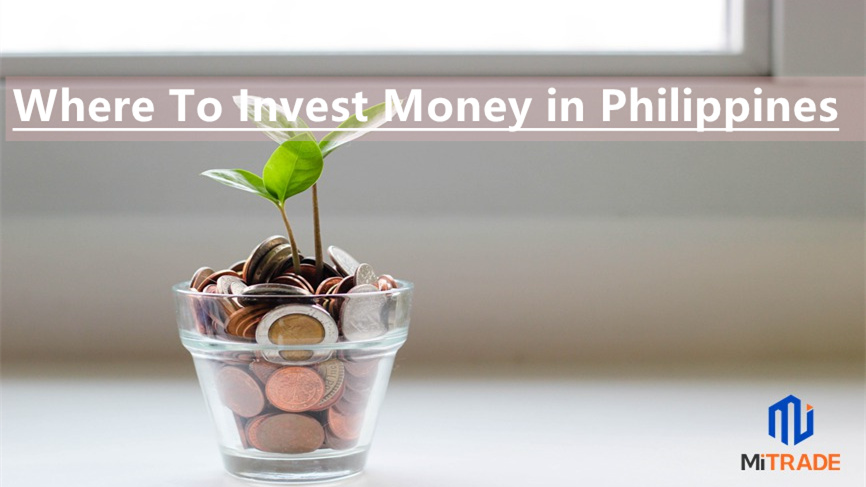 Top 10 Good Investment Opportunities in the Philippines
For starters, there are hundreds of good opportunities for a PHP100,000 investment, but we're only listing the top ten good investments for it. These are the following:

1. CFDs Trading
2. Cryptocurrency
3. Foreign Exchange of Forex
4. Stocks
5. Oil
6. Gold
7. Silver
8. Indices
9. Mutual Funds
10. Bonds
---
GO RISK-FREE WITH MITRADE!
Open a demo account and access over 100 financial
instruments on our proprietary platform with $50,000 virtual money
---
Before you head on to a trading platform, first, you should know what makes these ten the best investment opportunities in the Philippines. These reasons are outlined below:

CFDs Trading
CFDs trading is one of the most profitable investment opportunities you can try. However, it is not for the beginner trader or the faint-hearted.
Contract for Difference (CFDs) trading is a contract that lets you invest in the underlying price movement of an asset without owning it. In simpler words, it means you are speculating on an asset's market price.
CFD offers HUGE returns because you are trading in leverage. That means that if your broker provides a 1:10 leverage for CFDs, you only need to shell out PHP10,000 to invest in a PHP100,000 position!
Your profits would be based on the leveraged size of your trade, so it's an incredible opportunity for immediately growing your money tenfolds! However, the potential losses are also based on the size of your trade. That means you may lose all of your initial investment. CFDs trading must always be done with caution.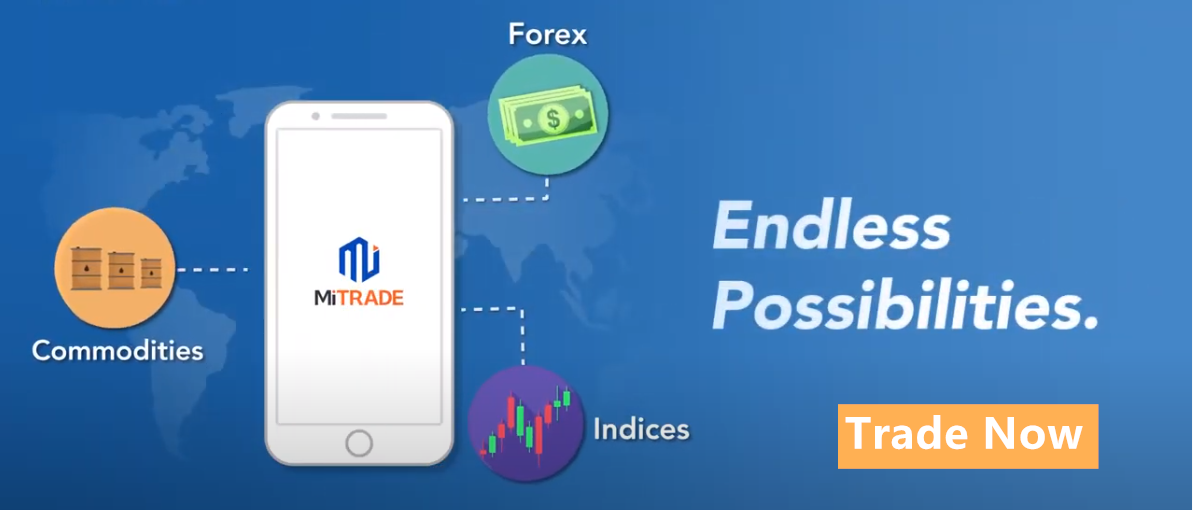 Cryptocurrency investment
Cryptocurrencies are becoming increasingly popular in the Philippines thanks to Bitcoin's major price increase in the last five years. Because of that, more and more people are becoming interested in investing in cryptocurrencies.
But before you do, know that Bitcoin is not your only option. There are other cryptos on the rise, such as Ethereum, Ripple, XRP, and more.
Read more: Buy Bitcoin in the Philippines: Leading Cryptocurrency Exchanges for Philippines
The cryptocurrency market can be very volatile at times, even popular cryptocurrencies like Bitcoin which many investors invest in. If you're looking to invest in popular cryptocurrencies with potentially high returns, you'll need to invest a lot of money.
On the other hand, if you have a tight budget, you can buy a half or a quarter of Bitcoin or Ethereum, as many cryptocurrency brokers offer that. If you want to invest in less popular but still promising cryptos like Doge, read about its market first before investing.
Either way, the crypto market is expected to grow bigger in the coming years as more and more traders are investing in it. The best option is to grab this opportunity now!
Foreign Exchange investment
Foreign exchange trading is the third-best investment option you can try in the Philippines. Forex typically is short-term trading as most positions last for less than a day. If you want quick gains, though small, forex is right for you.
Since the primary approach to forex is short-term trading, you'll have to gain experience and skills in the market to succeed. You'll have to use one or a combination of technical analysis strategies and indicators to gauge the winnability of your open position.
You should also keep tabs on global economic and political events that may affect your position. For instance, U.S. elections and the U.S.-China trade war both impacted the dollar's movement, which is significant since so many currencies also rely on the dollar. So, always stay updated with the latest news.

Invest in Stocks
Stock trading has been a consistently popular investment opportunity in the Philippines in the last decade. It's also one of the first investment opportunities people think of when they have an excess amount as significant as PHP 100,000.
While the returns can range from low to high, stocks are often seen as a steady, long-term investment in the Philippines. Filipinos also like investing in the Philippine stock market, including SM Corp. and Jollibee Foods Corp. However, investing in the U.S. stock market is not that known.
The best time to invest in the stock market is during companies' Initial Public Offerings (IPO) or when they first enter the stock market and make their shares public. That is usually when a company's stock price is still low but is expected to rise considerably in the following years.
For instance, the IPO for Elon Musk's Tesla was priced at $17 per share. Now, it's priced at over $600 per share.
Invest in Oil
Commodities trading, especially in the oil market, is another steady investment type popular in the Philippines. While the oil market has been heavily affected by the COVID-19 pandemic due to reduced crude usage worldwide, it is set to bounce back when it is over.
So, investing in the oil market when things begin to look up might be a good strategy. As soon as the COVID-19 pandemic begins to fade, the global economy is expected to have a massive upturn, and oil prices will be on the rise.
Investing in oil stocks can result in potentially high gains due to share price appreciation and dividend income when oil prices are at high levels. Currently, the oil market is still sending mixed signals, but experts believe an upturn may happen in the first half of 2022. So, watch the market well.
Gold investment
Investing in precious metals like Gold may be something that is not commonly talked about in the Philippines. The market isn't very volatile, nor does it offer great gains. However, that is precisely why you should invest in it.
If you already have a stake in other markets, gold is an excellent way to diversify your assets. Sure, it doesn't offer as many profits as, say, cryptocurrency or CFDs trading, but it's an excellent steady investment.
The gold market moves minimally in either up or downtrend, so even if you're other investments come crashing, your gold shares will remain steady. You can see the gold XAUUSD price on Mitrade Now!
Silver investment
Silver is another excellent portfolio diversifier if you've already put some money into the gold market. Like gold, silver can maintain its value and gain small upward moves over time, making it a steady investment.

Silver is also a liquid market, which means that many investors buy and sell it, but it has low transaction costs. That means that even if some traders buy or sell silver, your investment wouldn't be affected that much.
Overall, silver is just an excellent addition to your diversified portfolio for the same reasons as gold.
Stock Indices investment
Indices trading is another excellent diversification method that you can invest in for a broader portfolio. It offers lower expenses and fees than actively managing strategies.
You can trade the PSEi Composite Index or Philippines's top 30 companies carefully selected to represent the entire market. You may also invest in global stock indices like the S&P500, NASDAQ100, Nikkei 225, and CAC 40.
The main principle behind investing in indices is to balance the market's overall risk and return ratio. Trading indices means that you have a diversified selection of securities in a single, low-cost investment. This broad diversification lowers your overall risk compared to trading in just a particular stock.
Mutual Funds
Mutual funds are a group of investment products like stocks, bonds, and money market accounts that a fund manager professionally manages. In mutual funds, your investment money is pooled with other investors' money to invest in this group of assets collectively.
With that said, mutual funds are diverse, therefore lowering the overall risk. The fund manager chooses which assets to invest in, and the shareholders will reap the gains equally divided among them.
In the Philippines, insurance companies like Sunlife Philippines manage mutual funds. They may be part of an insurance policy you signed up for as an additional passive investment. While the profits may range from low to moderate, it's a great addition to your portfolio.
Bonds invesment
Bonds are fixed-income instruments that are technically loans made by a bank or a government entity to a borrower, in this case, you. If you had PHP 100,000, you could enter into a bond agreement with a bank like BDO.
What makes bonds an excellent investment is because you are guaranteed gains. The agreement includes details of the loan and payments, as well as when the bond reaches maturity. Typically, the earliest a bond will mature is one year.
Bonds are an incredible option for preserving capital while investing, so you're not losing either way. But be prepared only to gain a minimal percentage of your money since bonds don't offer the highest potential gains.
Choose the Best Investments That Is Right for You
All the 10 good investment opportunities are excellent, whichever you choose of them.
Where I invest my money? I do have a particular preference for CFDs, cryptocurrencies, and stocks. If you had PHP 100,000 and knew the market well enough, you definitely should try it out.
CFDs, cryptocurrencies, and stocks are incredible ways to raise your capital tenfold. It's simple and easy to execute–the only disadvantage is that they are the riskiest markets. If you're not an expert trader, it might be better to hold off on this investment. As a beginner, you should work on improving your grasp of the market and your skills at interpreting charts first.
For less risky but still profitable investments, you may want to try bonds or mutual funds. Either of the two can be steady investments with moderate gains but minimal risks.
For the best short-term investment opportunity, you may want forex or CFDs; for the medium-term, try cryptocurrencies, oil, stocks, and indices; and for the long-term, your best investments may be gold, silver, mutual funds, and bonds.
The latter four asset classes just offer a steadier investment where you can benefit from passive income, too. The general rule to trading, really, is that the more volatile the market, the higher the risks and the more suited they are for short-term trading.
However, if you'd instead invest in little to nonexistent risks, or in other words, conservative investing, your best option is in bonds. Some bonds may last from a year to more than twenty years, but the percentage of your profits can be more or less 5%. It should be indicated on the details of your bond.
And yet, if you are the type of aggressive investor whose got years of experience in the market and is familiar with using multiple technical strategies, then you can try aggressive investments like CFDs, forex, and cryptocurrency. These three markets offer the best investment opportunities, no matter if you have a small capital. As long as you know the market and are fully aware of the risks, these are perfect.
Final Thoughts
Choosing the right investment opportunity for you should not only depend on how much you can potentially gain from it. You should also assess your skills, knowledge of the market, and investment capital.
If you are a beginner trader, there's no shame in choosing conservative investments. As long as you build your knowledge and skills in the market, you'll soon be investing aggressively.
PHP 100,000 is big money, and with that amount, you can have the option to diversify your portfolio. You can invest in both aggressive and conservative investment opportunities in the Philippines! Just refer to the risk levels and average earnings indicated for each asset class above. Always remember that investing in any asset class can result in as much potential gains as losses.
When you've learned how to trade aggressively, MiTrade offers great trading conditions for U.S. stock CFDs, cryptocurrencies. forex, indices, and other CFD products. MiTrade is one of the popular forex CFD brokers in the market. It has a broad range of investment opportunities for global financial markets, and you can trade with zero commissions and low spreads!
---
GO RISK-FREE WITH MITRADE!
Open a demo account and access over 100 financial
instruments on our proprietary platform with $50,000 virtual money.
---
The content presented above, whether from a third party or not, is considered as general advice only. This article does not contain and should not be construed as containing investment advice, investment recommendations, an offer of or solicitation for any transactions in financial instruments. Mitrade does not represent that the information provided here is accurate, current or complete. For any information related to leverage or promotions, certain details may outdated so please refer to our trading platform for the latest details. Mitrade is not a financial advisor and all services are provided on an execution only basis. Before making any investment decisions, you should seek advice from independent financial advisors to ensure you understand the risks. *CFD trading carries a high level of risk and is not suitable for all investors. Please read the PDS before choosing to start trading.