Is Mitrade a Legit Forex Broker? Full Mitrade Review — Facts, Details, and What You Should Know
9 Minutes
Updated November 23, 2023 07:00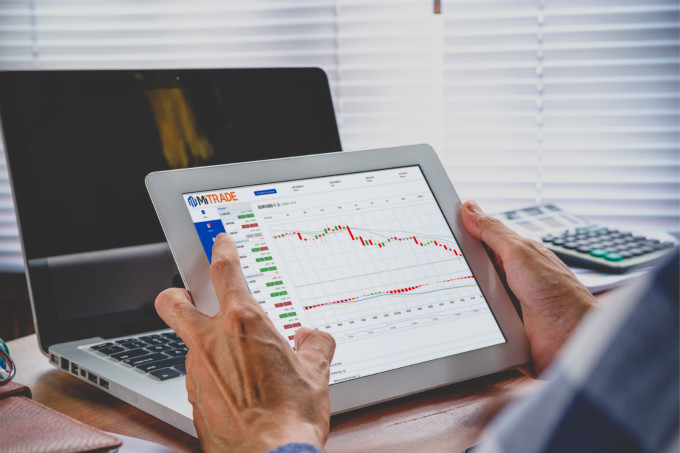 When looking for an online trading brokerage, both novice and experienced traders know that safety, security and compliance are of utmost importance.
There have been a small number of articles published recently accusing Mitrade of being a "scam" brokerage, non-compliant and technologically deficient.
The purpose of this article is to refute those unfair reviews and introduce Mitrade as a professional, reliable and regulated trading brokerage that provides an exceptional trading experience for both novice and experienced traders in Australia and beyond.
About Mitrade
Mitrade Global Pty Ltd is an online forex and CFD trading broker based in Melbourne Australia, operating under the Australian Securities and Investments Commission (ASIC) (AFSL 398528), Cayman Islands Monetary Authority (CIMA) (1612446), and Mauritius Financial Services Commission (FSC) (GB20025791).
The online brokerage features forex, commodities, major indices, and cryptocurrency trading, among over 300 other financial instruments.
The custom trading platform is the product of years of innovation and hard work by a team of international developers. It features a clean and intuitive interface designed to simplify trading for both beginner and advanced traders.
Recent Negative Allegations/ Reviews Against Mitrade
It has been brought to the attention of the management at Mitrade that a very small number of websites have published negative "reviews" of Mitrade and its platform.
While these websites are of low authority and reputation, we still feel that it is necessary to address these concerns for the benefit of our current and future customers.
Such allegations include issues around licensing, and a lack of information about the web trading application, account types, withdrawal policy, payment methods, and leverage options.
This article will explain those issues, in addition to clarifying the intent behind these negative articles.
Forex Industry Affiliate Marketing
These negative articles have a purpose beyond information distribution. In order to understand them, it is important to first give an explanation of affiliate marketing within the extremely competitive forex industry.
Affiliate marketing is the practice of earning commission payments in exchange for promoting a service. In terms of the forex industry, the procedure involves obtaining affiliate links from a broker and writing articles promoting the service. The articles include these affiliate links scattered throughout the copy, and the underlying purpose of them is to have the reader sign up so that the writer receives a payment from the brokerage.
The negative review articles about Mitrade were written and promoted by individuals promoting another forex broker without any direct experience with the Mitrade service.
These allegations are either false or misrepresented, and they are summarized below:
Everything You Need To Know About Mitrade ( Facts/Details)
1. Mitrade Licensing

Mitrade was originally licensed in 2011 and commenced operations in 2019. The articles claimed suspicious activity concerning this time lag, however, the time difference between the licensing and commencement of operations is completely normal for the industry.
In the case of Mitrade, this time represented a period of accumulating capital, investor interest, and the creation of a custom platform. Technology in the industry proceeds at a rapid pace, and Mitrade continuously adapted to meet these demands. This took time, patience, and a willingness to make the conditions right for success.
After hard work, dedication, and thinking "out of the box", the goal was realized last year with the launch of the new trading platform. With these conditions set in place, Mitrade is now charging forward with a clear vision toward achieving the goals of the company.
Currently, Mitrade gets strictly regulated by multiple regulations.
ASIC (AFSL 398528) learn how to check
FSC (GB2002579) : learn how to check
CIMA (SIB 1612446): learn how to check
2. The Mitrade Platform
Mitrade is a relatively new, fresh, easy-to-use trading platform. They developed a custom platform instead of using the standard MetaTrader MT4/MT5 platform. The platform is available on Desktop and is also available as an IOS and Android mobile app.
Despite the articles stating that having no MT4/MT5 is a shortcoming, Mitrade sees it as a highly competitive advantage.
A custom platform means that developers can adapt and make changes within a short period of time in order to meet the demands of Mitrade's rapidly-growing user base.
The MetaTrader platforms are popular, but very few people can deny the fact that they are highly overwhelming at first for a new trader.
After you have downloaded and installed the software, you will need some handholding, to find basic elements such as how to enter a trade, how to set profit or loss targets, how to set a trailing stop, etc.
The Mitrade platform addresses this challenge, as it is highly intuitive. When you click the order button, all the functions such as profit or loss targets, lot sizes, and trailing stops are displayed and explained in the best manner possible. This means all types of traders can complete their first trades within minutes of signing on as a customer.
Mitrade's platform is built by traders for traders and is geared towards investors wanting a clean interface that is intuitive and easy to use.
Tools and Features Available
Traders can choose between a candlestick chart and a colored bar chart when trading on the Mitrade platform. The chart-period options include M1, M5, M15, M30, H1, H2 (which is unavailable on MT4), H4, Daily, Weekly, and Monthly.
There is also a collection of technical indicators for use in your trading analysis. They include the following:
· Simple Moving Averages (SMA)
· Exponential Moving Averages (EMA)
· Bollinger Bands
· Zig Zag
· Moving Average Convergence Divergence (MACD)
· Relative Strength Index (RSI)
· Commodity Channel Index (CCI)
· Average True Range (ATR)
· Weighted Moving Average
· Etc.
3. Account Types
Mitrade offers only one standard account. The lack of variety with account types looks like a negative on the surface. However, many traders will appreciate the straightforward approach to account types. You don't have to spend time mulling over multiple account options, unsure of the best one for you.
The single account type also ensures that all clients are treated equally. Regardless of your starting balance, you will not miss out on any special offers. This is a welcome change from the norm in the forex trading world, where brokers love to segregate customers and provide solutions according to their account balance.
Demo Account
If you'd like to get the hang of the Mitrade platform before trading live, you can create a demo account. The demo account is valid for only 90 days but will become permanent if you create a live account.
4. Sign-Up Process
The Mitrade sign-up process is as straightforward as you would expect from other forex brokers. You can enter personal details manually, or log in with your Gmail/Facebook accounts. Many traders will welcome the option of using their email or social media accounts to log in because it is one less password to remember.
During the sign-up process, you will be required to fill out solvency-related data. This is in compliance with ASIC requirements.
5. Withdrawal Policy

Allegations were made that it takes between "3-15 business days" for Mitrade to process withdrawals.

This is absolutely false.

Mitrade processes withdrawal requests within 1-2 banking days. The length of time to reach the client's account largely depends on the institution and is beyond Mitrade's control. Typical times are as follows:

▲ Wire transfer/Bank transfer
a. Wire transfer: 2-5 banking days
b. Bank transfer: 1-2 banking days within Australia
▲ Visa/Mastercard: 3-5 banking days
▲ Ngan online banking (Vietnamese clients): 2-5 banking days
6. Payment Methods
Another negative allegation was that there is "not much of a choice between the payment methods".

Again, this is false. Mitrade offers 5 convenient ways to fund your account as follows:
▲ Wire transfer/bank transfer
a: Bank transfer (AU): 1-2 banking days, depending on how much time the bank needs to process the transaction.
b: Wire transfer (Other countries): You may transfer funds via online banking or by filling out a wire transfer form at a bank counter. This normally takes about 2-5 banking days, depending on how much time the bank needs to process the transaction.
▲ Visa/ Mastercard: Instant processing
▲ POLi (only applicable to Australian clients): Instant processing
▲ E-wallet (Skrill/Neteller): Instant processing
▲ ATM/Ngan online banking (only applicable to Vietnamese clients): Instant processing
7. Lack of Customer Support
Mitrade was accused of being a "scam brokerage" because there is no phone number available on the website.
You can find detailed information about the markets, client money, fees and charges, taxation, complaints procedure, etc. from the Product Disclosure Statement ( PDS) on Mitrade homepage.
The customer service phone and email are also from here. Hope it helps.
Phone: + 61 3 9606 0033
Email: cs@mitrade.com
Mitrade also offers an online chat function available 24 hours a day, 5 days per week that is superior to phone support for the following reasons:

● Online chat allows quicker response time and efficiency among support staff
● The chat interface allows the client and customer service professional to exchange screenshots and this provides a more efficient service to resolve issues
● Online chat is more cost-efficient for the client because it does not incur any phone charges
For the above reasons and more, we trust that our online chat application will fulfill the needs of our clients and provide optimal customer service.
8. What is Leverage Information?
The review articles accused Mitrade of withholding information about leverage. That is totally wrong.
There is no information being withheld whatsoever, and it is all available inside the application and the contract specifications page.
For more financial markets, please visit Mitrade trading platform.
9. Language Availability
Mitrade is not only in English and Chinese. There are Vietnamese, Thai, and Korean versions available now. Many others are currently in development.
10. About Automate Trading Sessions
Automated trading is a program-based forex trading system that directs a computer to make buy and sell decisions based upon sets of rules or parameters.
This is a highly advanced type of trading that is extremely risky, and not within the parameters of the Mitrade platform.
Mitrade is aimed towards a specific market of investors that make trading decisions based upon sound research and personal judgment. The platform interface is simple and intuitive and is designed with simplified trading strategies in mind.
The Importance of ASIC Compliance

ASIC (Australian Securities and Investments Commission) is an independent government body created to administer the Australian Securities and Investments Commission Act. It is the integrated corporate, markets, financial services, and consumer credit regulator in Australia with the following objectives:
● Maintaining, facilitating, and improving the financial system and the entities that operate within it
● Promoting confidence and participation by both investors and consumers within the system
● Administering and enforcing the law
● The publishing company and broker information for the public
Mitrade takes compliance seriously. The company was licensed prior to commencing operations and continues to maintain high standards.
A Final Word
The online forex market is highly competitive, and part of the competition is attracting new users to brokerages. As a result, many affiliate marketers have felt the need to publish negative review articles containing false information in order to steer new users to brokerages that pay them commissions.
Like so many other reputable and reliable online brokerages, Mitrade has also been the victim of such a practice, and the purpose of this article was to address some of the negative claims.
In summary, Mitrade is licensed, regulated by ASIC, and offers a custom platform that is the result of hard work and innovation from our international team of developers.
Our mission is to simplify trading and offer competitive spreads, zero commissions across a wide range of investment instruments.
We recently received the award of the Best Forex Fintech Broker Asia 2021 and invite you to find out why by offering a demo account.
And as always, we recommend that you do your research and trade wisely!
* The content presented above, whether from a third party or not, is considered as general advice only. This article should not be construed as containing investment advice, investment recommendations, an offer of or solicitation for any transactions in financial instruments.