Is it too late to ride the Bitcoin rollercoaster? After all the booms, busts, highs and lows you may still be wondering: "Should I invest in Bitcoin"? We analyze what the experts say, and present our evidence in this article.
Welcome to the world of cryptocurrency!
You have heard of Bitcoin and seen the highs and lows. With all the media attention on the crypto world, you may be wondering: "Is it too late to invest in Bitcoin for 2020?"

Let's check today's bitcoin price:

Some analysts tell you to buy it, while others advise you to short it using CFDs. We can help you do both, and recommend you do your research before making a decision.
When you are ready, you can sign up for Mitrade app to get the details on how easy it can be.
But first, read this article. It will give you information on the price history, what the experts are saying, ways to invest, and frequent questions from our customers.
So let's start with the big question...
Should I Invest In Bitcoin? Is It Still Worth for 2020?
The answer to that question lies in the bigger question: What makes a good investment? is bitcoin a good investment?

There are many factors to a wise investment including:
1. Use of the underlying asset (i.e. oil, gold, silver)
2. Company success (i.e. Apple, Microsoft)
3. Company assets (i.e. General Motors, Honda)
4. Future value (i.e. Google, Tesla)
5. Investor speculation (i.e. trading volume, media attention)
You should research all these factors before investing in any instrument, whether it's a stock, bond or cryptocurrency coin.
Now let's take a close look at what Bitcoin actually is.
Blockchain Basics
Bitcoin is powered by a technology called a blockchain. To understand Bitcoin, you must understand a little bit about the technology in order to make a wise choice for your investment strategy.
A blockchain is a public database that shows all transactions, with user privacy protected by "cryptography".
There are many types of blockchains, and many types of coins.
Since Bitcoin was created, there have been hundreds of more coins brought to the market, many of which are cheaper, faster, and more efficient.
For example, Litecoin processes at 56 transactions per second. Newer faster blockchains like EOS can process hundreds of thousands of transactions per second.
In terms of utility, Bitcoin only processes 7 transactions per second.
So you may be wondering, why is the price of Bitcoin so high?
There are lots of reasons, such as the fact that it was the first coin, it has brand recognition, and you can use to buy services on some internet websites.
But other coins like Litecoin and Bitcoin Cash are catching up.
What The Experts Say
There are many opinions all over the internet about which way the price Bitcoin will go. Here we present two of the loudest voices, John McAfee and Mark Cuban.



John McAfee




John McAfee is a very famous British-American businessman, computer programmer, and founder of McAfee, the first commercial antivirus software.




He is an expert in privacy issues, internet surveillance and global hacking. What made him famous in the world of cryptocurrency was when he predicted in a tweet that Bitcoin will go to a million dollars by the end of 2020.




Mark Cuban




Mark Cuban's Twitter feed may be less entertaining than McAfee's, but his predictions are just as interesting.




Quoted as saying that he would "rather have bananas than Bitcoin (because they're more useful)" the billionaire host of "Shark Tank" is not shy about making his opinions on cryptocurrency public.

Despite any negativity, Cuban has invested in multiple businesses built on cryptocurrency, including a cryptocurrency venture capital fund.




And on top of that, he admitted to Bloomberg in October 2017, that he personally bought Bitcoin.



How to Invest In Bitcoin?
Whether you think it will rise or fall, Mitrade gives you options on investing in Bitcoin that can move either way:
1 Purchasing Bitcoin (Buy and Hold or "Hodl")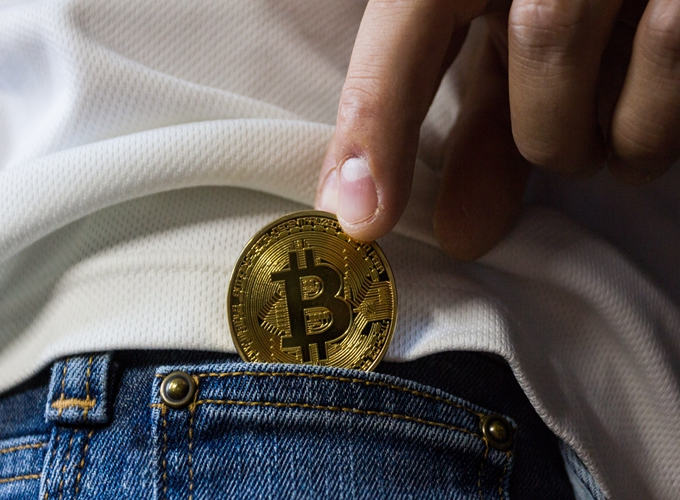 There's a slang expression on the internet called "hodl" which is an incorrect spelling of "hold".
What it involves is simply buying an investment and holding it long-term in hopes that it will go up.
Investment Size
As with any investment, it is wise to buy as much as you can afford to lose. Cryptocurrency is a very high-risk investment.
Risk Tolerance
Since the risks of losing are so high, advisors recommend to invest only what you can afford to lose.
Profit
Profits come from selling when the investment hits a high point. Your estimation of that value will come from your research. See the above section "Is Bitcoin worth investing in for 2020" to review the fundamentals.
Timing
There is no set pattern for cryptocurrency in terms of the economic cycle. The price has been volatile for the last few years and has been inflated due to investor speculation.
2 Bitcoin CFDs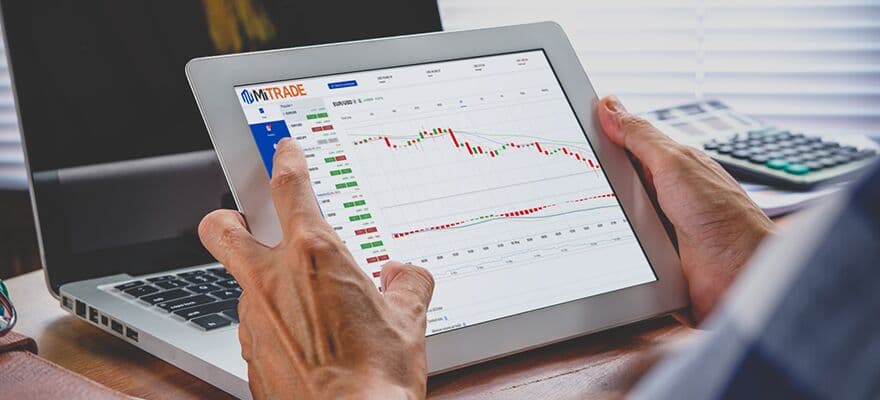 CFD ( Contract for Difference) is a financial derivative product that can obtain value from the price movement of basic instruments. That means investors and speculators trade in the price changes of indexes, stocks, gold, and cryptocurrencies without having to own them. CFD is a popular investment tool allowing you to deposit fewer funds as margin to trade any assets with leverage.
For example, on Mitrade, if you buy 0.01 lot of gold, you will deposit about 18 dollars according to the current price.
You think bitcoin price may rise ↗, so you buy bitcoin (BTC/USD). If the market price meets your expectation, you may profit from the price rising. This process is called 'going long'.
You think bitcoin price may fall ↘, so you sell bitcoin (BTC/USD). If the market price meets your expectation, you may profit from the price falling. This process is called 'going short'.
Investment Size
It is wise to invest only what you can lose. Cryptocurrency is a very high-risk investment, and CFDs bought on margin are even riskier.
Risk Tolerance
Leveraged trading like CFDs can magnify losses and wins. You must do your research and understand the asset before investing because the risks are very high in derivatives trading.
Profit
Profits for CFDs when shorting Bitcoin come when the value of the asset goes down.
Timing
Cryptocurrency values do not move with the economic cycle as they are extremely volatile. They go up and down with media coverage and investor speculation.

Whichever way you go, Mitrade is with you!
Whether you think Bitcoin will rise or fall, Mitrade offers a seamless trading experience.
Regulated by ASIC, Mitrade lets you trade forex, commodities, major indices and cryptocurrencies with safety and security.
Mitrade offers fast and reliable execution, with zero commissions, competitive spreads, and up to 200 times leverage.

Other features include:
● Low trading costs
● Leverage up to 1:200
● Lightening-fast execution from 0.1s
● Simple and intuitive platform
● Real-time financial news
● One-stop account management
Specifications for trading bitcoin on Mitrade platform: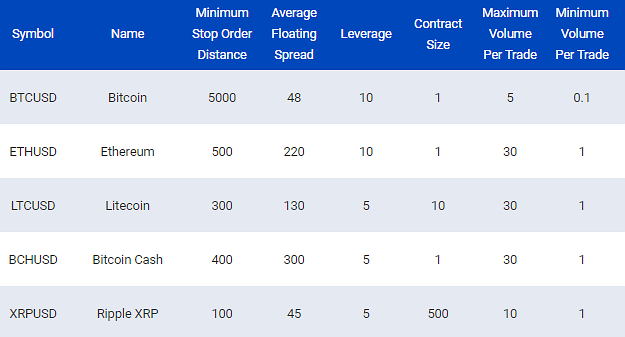 Discover Crypto Trading with Mitrade!
Gainers & Losers
Forex
Commodities
Indices
Crypto
FAQ:

Is it safe to invest in bitcoin in 2020?

As with any investment, it is wise to buy as much as you can afford to lose. Profits come from selling when the value goes up and that depends on many factors, including consumer demand and investor speculation.
Should I invest in Bitcoin CFD?
Mitrade is not licensed to give advice on whether to invest in Bitcoin CFDs.
Profits are made on shorting CFDs when the value of the asset goes down and can be magnified through the use of margin. Risk tolerance for investors must be high when investing in CFDs so it is advised to invest only as much as you are prepared to lose.
Conclusion: Is it still worth investing in Bitcoin in 2020?
Many people have been watching Bitcoin for years and wondering if it is still worth it and how to invest in bitcoin wisely. There are many expert opinions all over the internet trying to persuade people in both directions, whether it's to buy and hold (or "hodl") or to short it via CFDs.
The important thing is to do your own research and understand the risks. While many famous people on the internet may tell you different stories, smart investors always advise to never risk more money than you can afford to lose.
Discover crypto trading with Mitrade
➤
Trade now
!
Mitrade is an ASIC regulated broker. They provide reasonable leverage based on different trading instruments(Gold 1:100, Bitcoin 1:10, most forex 1:200). Also, Mitrade provide you protection against negative balances, allowing you to control the trading risk and trade with peace of mind.
【Competitive Cost, 24-hour Trading】
Zero commissions, low overnight fees, and competitive and transparent spreads. All costs will show on your deals order.
【Low Deposit High Leverage, Trading Anytime Anywhere】
The minimum size per trade is as low as 0.01 lots for many markets. Leverage up to 200:1. You will enjoy seamless trading via both iOS and Android mobile apps along with web platform.
【Good liquidity, efficient and convenient】
Provide more than 100 popular global trading instruments. T+0 settlement, more flexible and efficient.
The content presented above, whether from a third party or not, is considered as general advice only. This article does not contain and should not be construed as containing investment advice, investment recommendations, an offer of or solicitation for any transactions in financial instruments. Mitrade does not represent that the information provided here is accurate, current or complete. Mitrade is not a financial advisor and all services are provided on an execution only basis. Before making any investment decisions, you should seek advice from independent financial advisors to ensure you understand the risks. *CFD trading carries a high level of risk and is not suitable for all investors. Please read the PDS before choosing to start trading.