In less than a decade, cryptocurrency has gone from a buzzword for edgy internet nerds to a serious threat to the global monetary system.
In the Philippines, crypto usage has been on an uptrend since 2017, when the BSP added Bitcoin exchange to its regulatory umbrella.
Are you searching to find how to buy bitcoin in philippines?
To help you along, we will introduce the steps of buying bitcoin in the Philippines. Also, we compiled the Philippines Crypto exchange review that highlights the 10 best exchanges for different types of traders.
Do you want to open a trading account in Philippines?
→ Click Here to Get Your Free Account! ←
Getting Started
The steps of cryptocurrency investment on each platform are actually not much different. The following is a general guide for those who want to start investing in cryptocurrency in the Philippines.
1. Compare crypto exchanges
There are many types of cryptocurrency exchanges,
2. Create an account
It will verify your email, ID information, your financial status, etc.
3. Make a deposit
You need to deposit capital using the payment method that best suits you.
4. Purchase/Trade
You can now choose to buy or sell bitcoin, also choose your trading method.
5. Withdrawal
When the trade reaches your expected return, you can decide to end the transaction. Withdrawal bitcoin to your wallet or Withdrawal money to your bank card. ( It depends on different investment way) .

Top 10 Crypto Exchanges for The philippinesn Crypto Traders
In the Philippines, there are many ways to buy bitcoins, such as through cryptocurrency exchanges, ATMs, and peer-to-peer (P2P) markets. Some derivatives trading platforms also provide easy ways to invest in bitcoins.
Based on our analysis, which focused on the key aspects of ease of use, regulation, fees, and charges, and trading facilities, here are the trusted crypto platforms for the Philippines.
Platform




Features




Conditions




Mitrade
Bitcoin trading platform offers 24-hour trading experience with low deposit requirements, low margins / CFDs.

Regulation: (ASIC, CIMA)

Leverage: 1:10

Deposits and Withdrawals: Visa/Mastercard, bank transfer, and eWallet (Skrill)

Support Fiat Currency: Yes




Binance

The world's largest crypto exchange by volume and offers bitcoin and 200+ altcoins.

Regulation: No

Leverage: 1:125

Deposits and Withdrawals: Bank transfers, credit/debit cards, Simplex

Supports Fiat currency: Yes

Houbi

Highly secure crypto storage and exchange platform with an estimated 5 million users.




Regulation: Licensed in Nevada, China, Japan, and Gibraltar

Leverage: 1:5

Deposits and Withdrawals: Visa/Mastercard, Simplex

Supports Fiat Currency: No

Gate.io

Supports a massive variety of cryptocurrencies and has very minimal trading restrictions.

Regulation: No

Leverage: 1:3

Deposits and Withdrawals: Options available for each cryptocurrency

Supports Fiat Currency: No




Pancakeswap

Decentralized Exchange With the Largest Trading Volume




Regulation: No

Leverage: No

Deposits and Withdrawals: MetaMask, WalletConnect, Trust Wallet

Supports Fiat Currency: Yes

CoinBase
Operates with relatively high liquidity, which protects traders from large price slippage.

Regulation: FCA

Leverage: No

Deposits and Withdrawals: Debit Card

Supports Fiat Currency: Yes

CoinSpot
One of the most secure crypto exchanges in Philippines: Low trading requirements, fiat-to-crypto transfers
Regulation: AUSTRAC

Leverage: No

Deposits and Withdrawals: Cash deposit, bank transfer, BPAY, and crypto

Supports Fiat Currency: Yes

Swyftx

One of the newest crypto exchanges to launch.




Regulation: AUSTRAC




Leverage: No




Deposits and Withdrawals: PayID, POLi, OSKO




Support Fiat Currency: Yes

CoinJar
Its feature-rich advanced trading platform makes it quite popular among more experienced traders.

Regulation: AUSTRAC




Leverage: No




Deposits and Withdrawals: A wallet service, extensible API access and charges Zero maker fees




Support Fiat Currency: Yes

Bittrex
A highly secure platform offering a commendable range of crypto coins

Regulation: KYC/AML/CFT standards under the Due Diligence Act (Bermuda)




Leverage: No




Deposits and Withdrawals: Digital wallet
Bonus:
Cryptocurrency Exchange Review
Now that you have a few names in mind, the following is the complete philippines crypto exchange review to help you choose a conclusive best crypto exchange for your investment.
1. Mitrade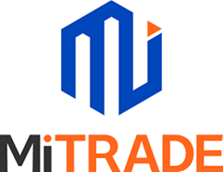 The Melbourne-based Mitrade Global Pty Ltd is one of the few online forex and CFD platforms that are based in Australia. It is duly licensed by the Australian Securities and Investments Commission (ASIC) and offers over 100 financial instruments.
At Mitrade, you can trade Bitcoin and 5 other cryptocurrencies on CFD basis, which significantly lowers your risk exposure.
Best For: Leverage/margin trading, speculators, swing and short-term trading, hedging.
→ Click Here to Get Your Free Account! ←
Fees:
Mitrade charges zero commission on trades and also offers free deposits and withdrawals. The only active charges are the buy-sell spread and overnight funding fee, both of which depend on the your trade amounts.
Safety
Mitrade has held an ASIC license since 2011, and the license itself has been renewed a number of times. This basically means that the company satisfies the regulator's requirements that include adequate capital holdings, development of a custom platform, and institution of user protection mechanisms.
Pros
1. Simple and friendly user interface
2. Low fees
3. Regulated
4. Leverage trading 1:5-1:200
Cons
1. Offers very few cryptocurrencies
2. Relatively small user base
Get your free $50000 experience funds in demo trading!
2. Binance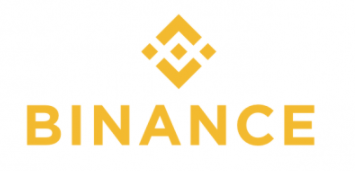 Binance's sheer coverage (it's arguably the largest crypto exchange in the world) and the fact that it supports the philippine traders. The platform supports day trading and offers margin facilities for traders who like a bit of risk.
Best for: Short-term trading, low trading fees, volume trading
Fees
As a crypto exchange, Binance has only two fees; the blockchain fee and the trading charge. The former is constantly changing and varies on the amount of BTC you wish to trade while the latter is capped at 0.1% of the trading amount.
Safety
While Binance is not licensed or regulated by any ASIC or AUSTRAC, or any other known body, it is regarded as a very safe platform by crypto traders. In particular, it runs a Safety Asset Fund for Users (SAFU) into which 10% of all trading fees are credited, and which is used to cover users from losses occurring from unforeseen events.
Pros
1. Has a massive user base which means more trading opportunities and options
2. Features over 200 cryptocurrencies
3. Low trading fees
Cons
1. Not regulated
2. Not beginner-friendly
3. Houbi
Originally based in China, Huobi is one of the most recognizable Bitcoin exchanges in the Asia-Pacific region. It is currently headquartered in Singapore.
Huobi is mostly known as a trading platform for Bitcoin and Ethereum although they also host 300+ other digital assets.
Best for: margin trading, swaps, spot trading, crypto
Fees
In days past, Huobi supported Fiat-for-crypto transactions but stopped after a Chinese government crackdown on the same. Currently, you can only deposit and withdraw your money in cryptocurrency form, for which you will be charged a 0.2% trading fee, plus of course the blockchain fee for the coin you're using.
Safety
Despite leaving China, Huobi holds a license from the Hong Kong Securities and Futures Commission and its international subsidiaries in countries like Japan and Gibraltar are also duly licensed in said jurisdictions. That typically means the platform is legit and that you have open chanels to seek legal remedies in case anything bad happens during the course of your trading relationship.
Pros
1. Supports over 100 cryptocurrencies
2. Large number of users guarantee plenty of options
Cons
1. Does not support fiat
4. Gate.io.

The Virginia-based Gate.io holds the venerable position of being the crypto exchange with the highest number of assets (over 360). The site's relaxed KYC procedures also makes it very popular among small-time traders who no doubt enjoy the fact that they can open an account, fund it and start trading in less than a day.
Best for: Spot trading, margin trading
Fees
Trading on the Gate.io platform incurs a cost of 0.2%, which is about the market average. Notably, this does not apply to margin trading, whose charges depend on the your trading history.
Safety
While the the lack of regulatory approval may be problematic to some, Gate.io does have some other security features that will probably assure you. For one, the site uses 2-Factor Authentication, Login verifications, Blind IP logins, and Anti-phising code. Of course, none of these methods are infallible but they certainly do provide good cover for user holdings.
Pros
1. Large number of cryptos to choose from
2. Very few trading restrictions
Cons
1. Not regulated
5. Pancakeswap
Yeah, I know you're here to read on how to buy Bitcoin in the Philippines but hear me out; Pancakeswap is the future of crypto trading. The site, which is primarily based on the Ethereum blockchain, is technically a Decentralized Exchange (DEX) but unlike other exchanges, it does more than just connect buyers and sellers.
In essence, investors (can either be owners of fiat or crypto) loans their assets to the decentralized Pancakeswap liquidity pool in exchange for tokens, which can subsequently be staked to earn more yields. What this means is that you don't need to sell your crypto to earn profits.
Best for: Passive income, low blockchain fees, fast transactions
Fees
As mentioned earlier, Pancakeswap is an automated match maker (AMM) that runs on the BSC blockchain as opposed to the mainstream ones. Consequently, the fees incurred when trading on the platform are way lower (averaging $0.04-$0.2) than you would get in many crypto exchanges.
Safety
As a DEX, Pancakeswap is not licensed by any regulatory authority. Nonetheless, the site holds a seal of approval from CertIK - one of the most credible cyber-security firms in the world.
Pros
1. No KYC requirements thus faster approvals
2. Low trading fees
3. Provides an opportunity to earn without selling your coins
Cons
1. Too advanced for beginners
2. Does not support direct fiat purchases
6. Coinbase

Widely regarded as the largest crypto exchange in the US. For one, it offers over 35 crypto and altcoins and allows fiat deposits (albeit in USD). The exchange also has more than 6 million users which translate to plenty of options for both sellers and buyers.
Best for: low minimum trade, asset security
Fees
Coinbase typically charges two types of fees on all trades completed through its platform. The first one is the spread, set at a flat rate of 0.5 and charged to sellers. The other one is the trading fee, charged to buyers, that varies between $0.99 and $2.99.
Safety
According to the company, all the currency stored in the Coinbase platform is insured and users will received due compensation for losses incurred from any security breaches. Further, Coinbase stores only 2% of all user funds in its online servers, with the rest hidden in offline wallets - out of the reach of malicious hackers.
Pros
1. Funds are insured
2. Low minimum funding requirements
3. Supports a good range of cryptocurrencies
Cons
1. Relatively higher fees
7. CoinSpot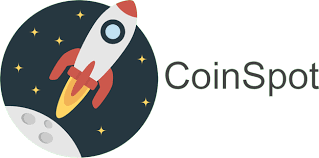 CoinSpot was one of the first Bitcoin exchanges to set up shop Down Under and is regarded by many as the best crypto exchange. Among its attractive features include support for many payment services, a large selection of cryptocurrencies, and its AUSTRAC license.
Best for: Convenient deposits and withdrawals, asset security, large number of cryptocurrencies
Fees
The charges you will encounter when trading on CoinSpot will depend on the type of transaction you wish to undertake. Instant sells and buys, whether fiat-to-crypto or crypto-to-crypto, incur a 1% charge. On the other hand, you will only be charged 0.1% when you buy the coins listed on the Market section.
Safety
Pros
1. Supports a wide range of cryptocurrencies
3. Allows direct Fiat-to-crypto buys
Cons
1. Quite expensive
2. Uses an outsourced customer support system
8. Swyftx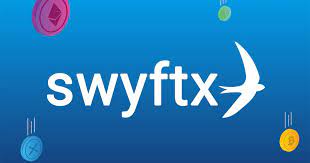 Swyftx is a cryptocurrency exchange with a focus on Bitcoin and Ethereum and a commitment to low spreads. And although it is not a mainstream exchange yet (has only 30,000 users), it has been gaining lots of traction in the last few years due to the easy and convenient trading experience it offers.
Best for: low spreads, quick verification, asset variety, great user interface
Fees
Swyftx charges both spreads and trade fees. The trading fees can go up to 0.6%, although large transactions attract some discounts. The spreads range between 0.45% (for Bitcoin) and 1.7% - all lower than the market average.
Safety
As a new entrant to the market, Swyftx have implemented a bunch of security features as a way of assuring customers that their funds are safe. These include a security partnership with Chainalysis (the largest blockchain analysis firm in the world), a 2FA feature, and compliance with the stringent AUSTRAC requirements.
Pros
1. Very fast verification
2. High number of assets
3. Low trading fees
Cons
1. Relatively higher fees
9. CoinJar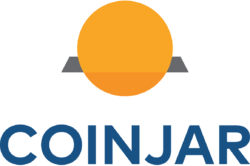 CoinJar was one of the first crypto exchanges to launch and its feature-rich advanced trading platform makes it quite popular among more experienced traders. The site also offers a wallet service, extensible API access, and charges Zero maker fees. Like many of the platforms listed above, CoinJar primary crypto assets are Bitcoin and Ether.
Best for: feature-rich user interface, AUD transactions, quick verification
Fees
There are no charges levied on maker or auction trades at CoinJar. Taker traders, on the other hand, are charged 0.1%-0.5% per transaction. Withdrawals and deposits are also free.
Safety
Apart from their compliance and due accreditation by AUSTRAC, CoinJar also implements multiple protocols to ensure the safety of customer funds. These include data encryption, regular security audits, and the integration of Transport Layer Security into the network.
Pros
1. Accepts AUD payments
2. Very low transaction fees
3. Wide range of crypto assets
Cons
1. Not begginer-friendly
10. Bittrex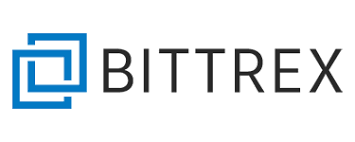 Although it's based in the United States, Bittrex is still an exchange worth checking out for the Philippines traders. For one, it is a highly secure platform offering a commendable range of crypto coins, including BTC, Ether, and Litecoin.
Best for: Secure transactions, trading without verification, asset variety
Fees
There's only one fee associated with Bittrex Exchange, and that's the flat 0.25% trading fee on every transaction. Deposits and withdrawals are free of charge.
Safety
Although it's not regulated in the US, Bittrex is still a highly secure and trustworthy site. It's safety features include a multistage wallet that stores 80%-90% of all user funds offline and a mandatory two-factor authentication system covering all withdrawals. Unsurprisingly, the site has never suffered any security breaches in its 7 years of existence.
Pros
1. Very good security
2. Allows automated trades
Cons
1. Does not provide deposits or withdrawals of fiat currencies
2. No leveraged margin trading
How to Choose Your Crypto Exchange?
As you have seen above, there are different types of crypto exchanges and you need to first understand the kind of exchange you need before you start considering individual platforms. So, here are 4 of the most common categories of crypto exchanges in the market:
| | |
| --- | --- |
| Decentralized Exchange | Centralized Exchange |
| Users retain full control over their accounts | The company owning the exchange retains a level of control over user accounts |
| Stored funds are much safer from hackers as each user stores their funds in their own wallet | User funds are usually stored centrally, which significantly increases the risk of hackers getting access to them |
| Are more of a niche and thereby don't have much liquidity | Entered the market first and thereby are more popular across the board and have more liquidity |
| Most decentralized exchanges charge zero fees | Most centralized exchanges charge service or trading fees |
| | |
| --- | --- |
| Cryptocurrency Spot | Cryptocurrency Derivatives |
| Currencies are directly and immediately exchanged after sale | Only involve speculating on the underlying asset's price without owning it |
| Require larger investment even when trading with margins | Minimum trading amounts are usually very low |
| One can only make money when the price goes up | One can make money even when the asset price goes down |
What are the best Bitcoin Wallets for Phillippines?
>> Ledger Nano X: Secure wallets for any cryptocurrencies
>> Zengo: an easy-to mobile Bitcoin & crypto wallet.
>> Electrum: powerful desktop wallet
Conclusion
With all the information above, you are now in a better position to find the best Philippines crypto exchange for you.
Do you want to open a trading account in Philippines?
→ Click Here to Get Your Free Account! ←
The content presented above, whether from a third party or not, is considered as general advice only. This article does not contain and should not be construed as containing investment advice, investment recommendations, an offer of or solicitation for any transactions in financial instruments. Mitrade does not represent that the information provided here is accurate, current or complete. For any information related to leverage or promotions, certain details may outdated so please refer to our trading platform for the latest details. Mitrade is not a financial advisor and all services are provided on an execution only basis. Before making any investment decisions, you should seek advice from independent financial advisors to ensure you understand the risks. *CFD trading carries a high level of risk and is not suitable for all investors. Please read the PDS before choosing to start trading.