Fundamental data of the past few months has been steadily driving down the USD, and technically it had been hitting resistance levels.
But as we discussed last week, with the Federal Reserve moved to an even more dovish footing, last week the USD fundamental weakness was really going to test the technicals.
DXY
That old saying of 'the trend is your friend' is still perfectly legitimate in the COVID-19 and when you look at DXY you can see why.
Since May, DXY has been under consistent downward pressure on both a daily and weekly chart view. This was due to the world starting to come out of lockdown and the global economy opening up.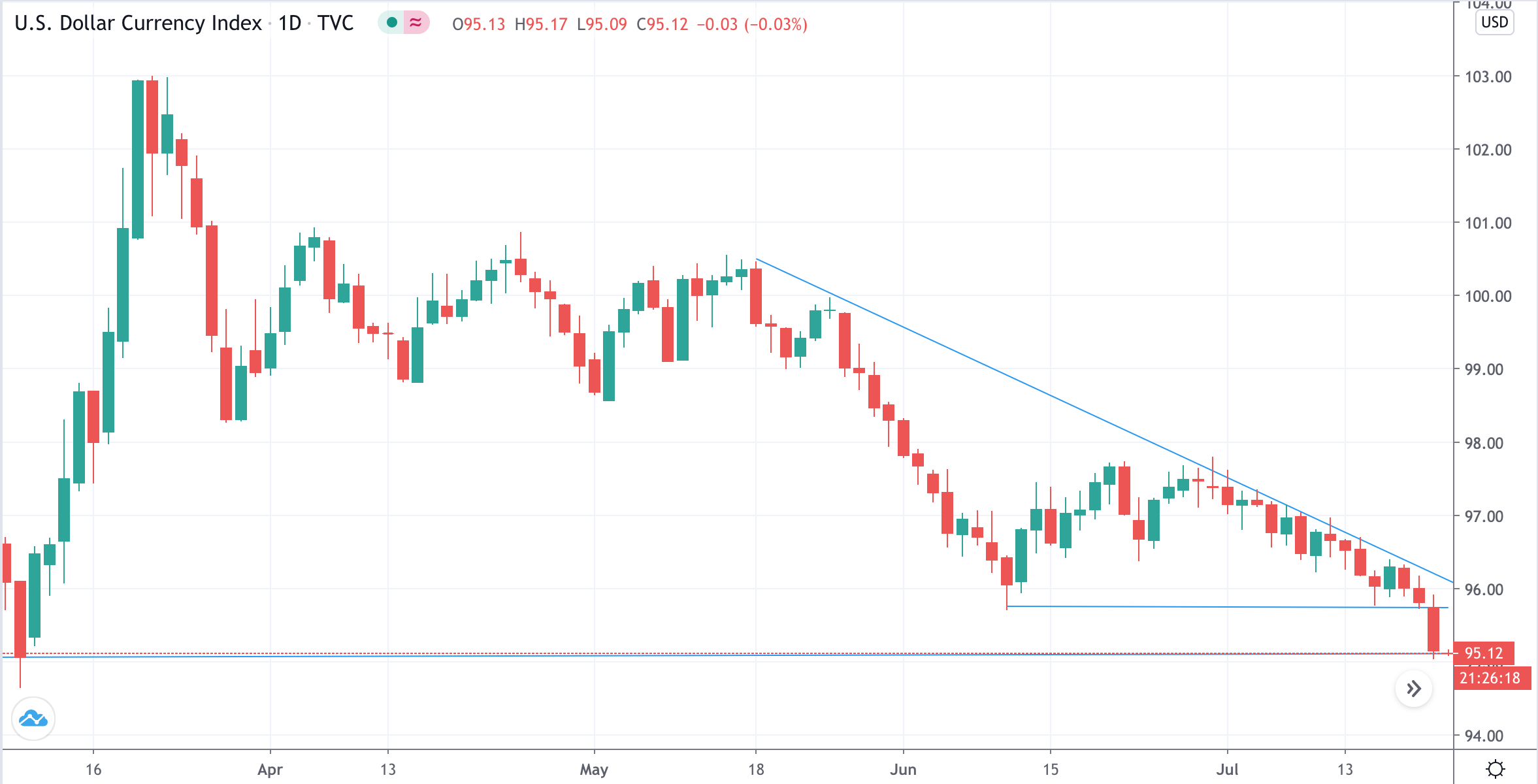 However, DXY had been running into a strong level of support at 96, a level that the Bears had backed with reasonable zeal. This has now clearly broken down and there are real bearish signals in DXY now. If it was to break below a 95.1, we would likely see a new bearish outbreak in the dollar basket and one that would spread across the G10.
AUD/USD
The clearest illustration of the new outbreak in DXY is in the AUD/USD which had been following a strong wedge pattern.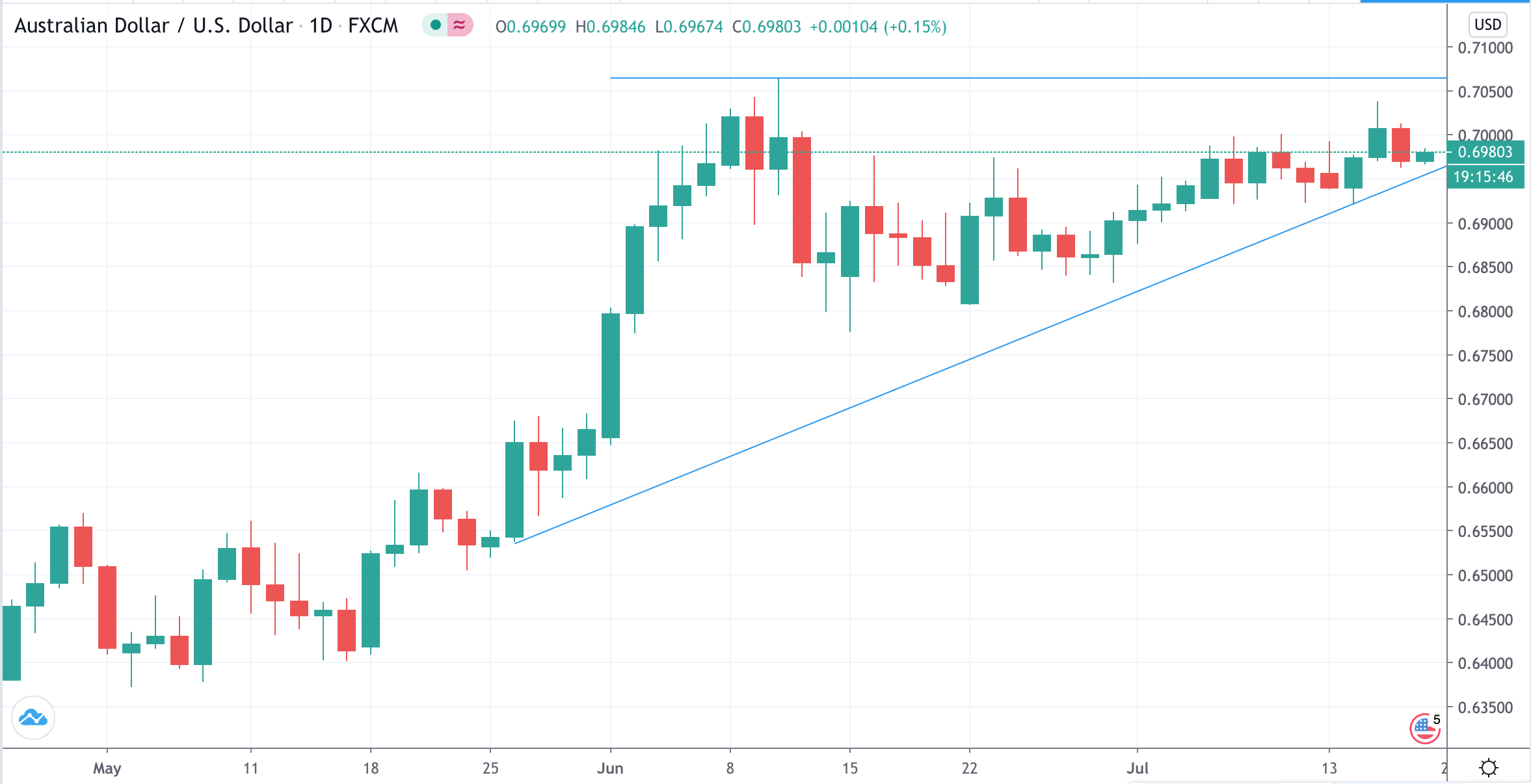 The Bears had been defending $0.705 since early June and they have done so reasonably well. However, the DXY bearish view has finally allowed the AUD Bulls to break this resistance level, seeing a clear and structural breakout in the pair. See chart below: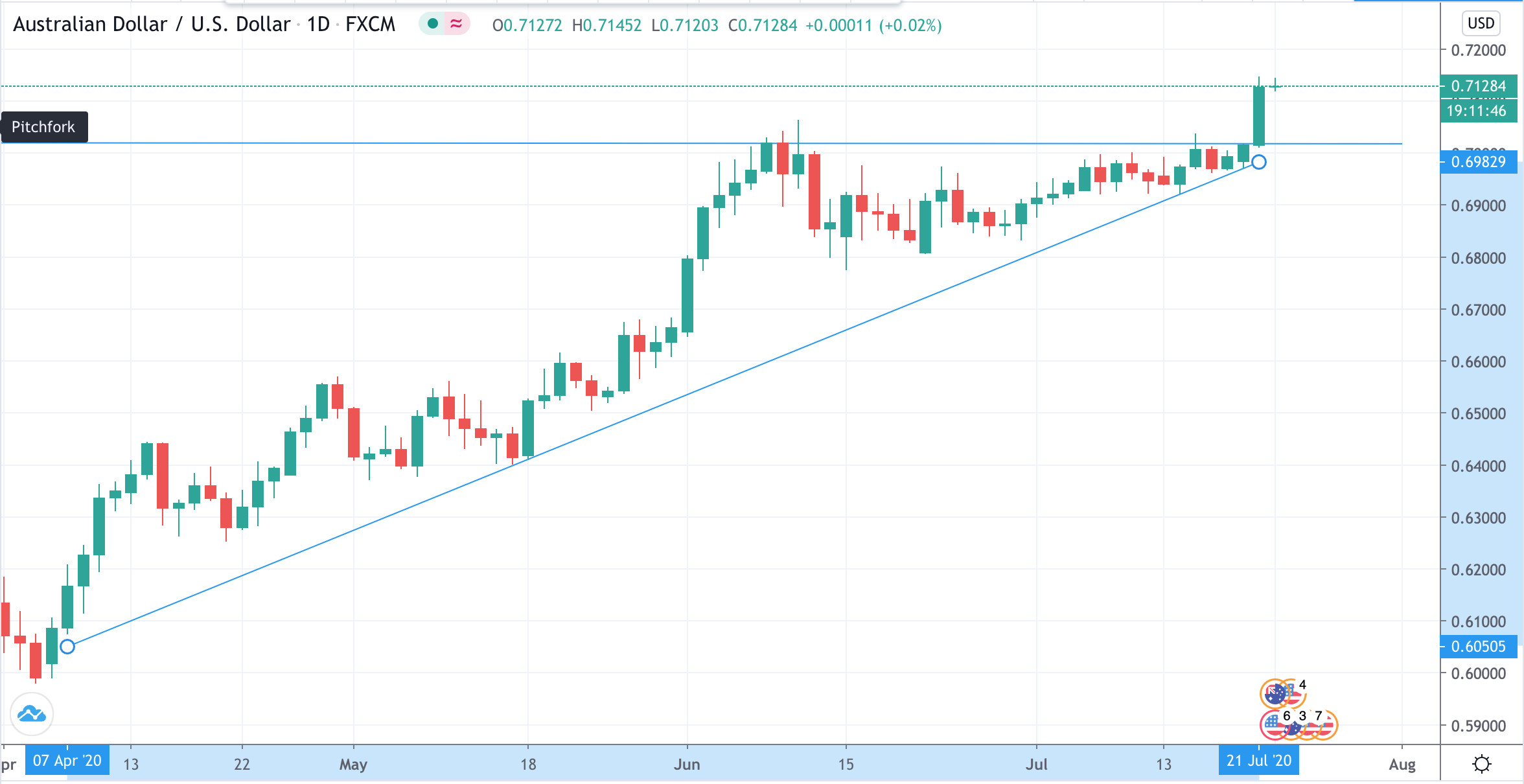 This breakout is actually even stronger than this chart suggests. If we look at a yearly chart, $0.705 was a longer-term resistance point.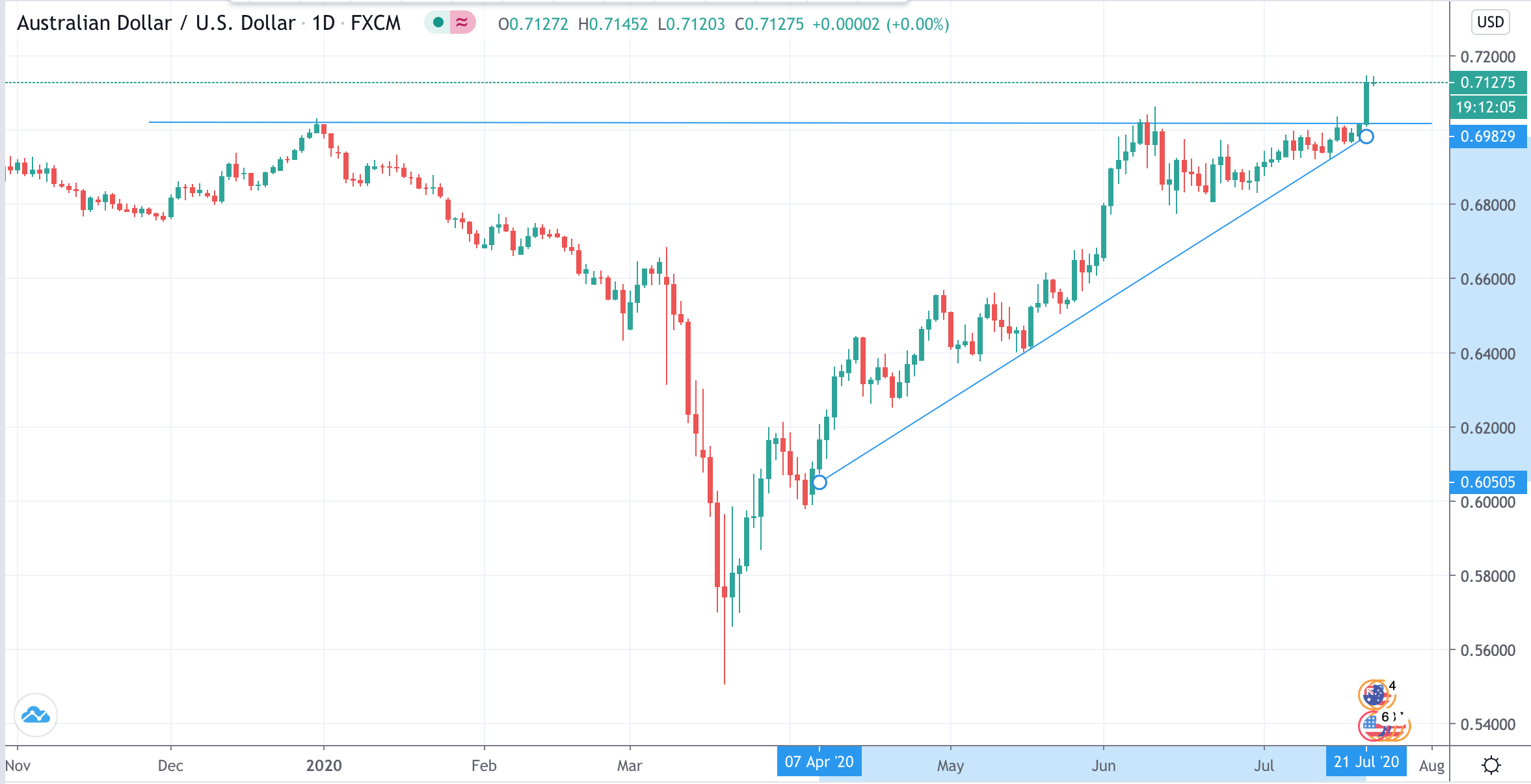 This confirms this move is a really bullish outbreak and even more importantly for the pair, it's 'double blessed'.
The technicals are clearly bullish and so are the fundamentals. Iron ore is making new yearly highs across all ferrous contents (55%, 58% and 62%) and China has avoided a recession adding to the AUD bullish story. Coupled that with the USD weakness, the pair could be pushing towards the middle 70s over the coming months.
---
The content presented above, whether from a third party or not, is considered as general advice only. This article does not contain and should not be construed as containing investment advice, investment recommendations, an offer of or solicitation for any transactions in financial instruments. Mitrade does not represent that the information provided here is accurate, current or complete. For any information related to leverage or promotions, certain details may outdated so please refer to our trading platform for the latest details. Mitrade is not a financial advisor and all services are provided on an execution only basis. Before making any investment decisions, you should seek advice from independent financial advisors to ensure you understand the risks. *CFD trading carries a high level of risk and is not suitable for all investors. Please read the PDS before choosing to start trading.