Abstract: Could presidential nominating convention motivate the S&P 500 to hit another new high? Gold and silver markets have been in a tailspin and are with uncertainty this week. While crude oil sees two pieces of good news, its prices barely budge. The euro's strength may reverse following negative EU economic data. The pound fell sharply against the U.S. dollar after little progress was made in Brexit talks.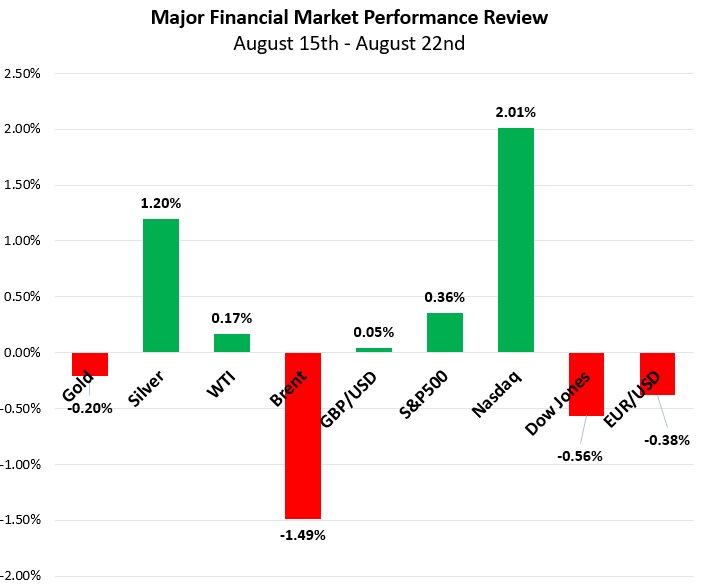 U.S. stock indices in turmoil with the Republican National Convention near at hand
Democrats held a four-day virtual convention last Monday and concluded it on Thursday, Aug. 20, but the event had no direct impact on financial markets. Instead, the S&P 500 index climbed to a record after big retailers such as Wal-Mart Stores Inc. and Home Depot Inc. beat earnings forecasts. Minutes from the Fed's July policy meeting, released on August 19, 2020, dealt a severe blow to markets, as the central bank continued its dovish tone and signaled its view that the economic recovery would be less robust, leading to a turnaround in three U.S. stock indices on Wednesday and even a drop in the S&P 500 from its all-time high.
American initial jobless claims rocketed to 1.106 million on a seasonally adjusted basis last week, another indication of the fragility of the job market and the negative impact by the COVID-19 pandemic. Despite the disappointing jobs data, Larry Kudlow, director of the White House National Economic Council, voiced optimism about the economy in the third quarter, quickly reversing declines in the three major indices and sending the Nasdaq back to its all-time high. By the end of last week, the S&P 500 and the Nasdaq had set new records, closing at 3,385.51 and 11,264.95, respectively, up 0.36% and 2.01%. The Dow, meanwhile, ended the week down 0.56% to 27739.73. See S&P500 Real-time Chart below:
Source from: Mitrade
This week's Republican National Convention is likely to move markets with its campaign views, particularly Donald Trump's speech. Investors should also focus on the Jackson Hole Symposium, the standout event late this week, where central bankers from around the world will discuss the current economic woes and the economic and monetary policies that need to be addressed.
Gold and silver prices are on a roller coaster ride. When does the deep correction end?
The gold and silver markets had a rough week. Gold soared back above $2,000 an ounce on Tuesday, while silver broke through $28 an ounce, as a further escalation of the conflict between China and the US boosted safe-haven assets. On the flip side, the minutes from the Fed's July policy meeting put pressure on the gold and silver markets, at which several officials indicated skepticism toward yield-curve control. As a result, treasury yields rose, whereas gold and silver plunged. As of last week, gold dipped 0.2% to $1939.65. Intraday silver seemed more volatile than gold, closing at 26.73, up 1.2% for the week. See silver real-time chart below:
Source from: Mitrade
What will influence gold and silver prices this week?
1. International political conflicts continue to expand and heat up the market risk aversion.
2. Infection prevention and control for COVID-19 work little, with soaring confirmed cases.
3. Donald Trump's policies may become more aggressive in order to gain more support in the election.
Moreover, the much-anticipated US economic stimulus bill still has no final outcome, although Democrats are willing to compromise slightly on the size of the stimulus. According to an informed source, the White House sees a possibility for Republicans and Democrats to agree on a smaller round of pandemic relief totaling $500 billion that would omit the biggest areas of disagreement. So the bill is likely to dominate gold and silver in the future.

Despite good news in the oil market, oil prices barely budged
Last week saw two pieces of good news for the oil market. OPEC+ has urged its members to comply with the OPEC+ oil production cut agreement, and some members would have to reduce the group's total production by an additional 2.31 million barrels per day from August to September in order to deal with oversupply issues. Meanwhile, the Saudi minister says that he could see a development in which the OPEC+ oil production cut agreement will be extended to April 2022.
According to EIA, crude inventories recorded a decline of 1.6 million barrels. The figure, although larger than the expected, indirectly reflected improved demand for crude oil. U.S. oil and Brent oil edged higher last week upon two good news reports. But they plunged after the Fed's pessimistic attitude towards future developments in the economy and an unexpected rise in jobless claims made markets more cautious about the recovery. Finally, U.S. crude settled up 0.17% at $42.27 per barrel whereas Brent crude ended $44.26, down 1.49% on the week.
Currently, oil prices remain under considerable pressure as participants at the Joint Ministerial Monitoring Committee of OPEC expressed concern about a second wave of the COVID-19 and oil demand appeared to recover more slowly than expected. A dramatic upheaval could be triggered in the oil market by the geopolitical conflict, when the Trump administration formally notified the United Nations of its demand for re-imposing all U.N. sanctions on Iran on August 20. Crude oil investors should be on alert after two tropical systems being monitored by the National Hurricane Center are forecast to enter the Gulf of Mexico in this week, threatening its oil production.
Euro remains strong amid the second wave of COVID-19 in Europe
September will be a key month to read the economy as the minutes of the ECB's July session last week showed officials were reluctant to draw conclusions from early signs of economic recovery after pandemic lock-downs were eased. They agreed that a highly accommodative stance of monetary policy remained appropriate and noted that the economic outlook was fraught with uncertainty.
Last week, a second wave of the novel Coronavirus began to wreak havoc on Europe, especially on Germany, Spain and the United Kingdom, which may bring the European economy to a further standstill and thus weaken the euro. However, EUR/USD remained bid in the 1.19 area last Tuesday, the highest level in nearly a year, before retreating on the strength of the U.S. dollar. The U.S. dollar rose and EUR/USD price plunged below $1.18 on weaker-than-expected CPI data from the EU and a better-than-expected U.S. PMI last Friday. As of last week, the euro closed at 1.17958 against the dollar, down 0.38%.
There are two factors that will move the euro:
1. Growing infections in Europe has forced some governments to reinstate travel restrictions and tighten restrictions on wearing masks and social contact.
2. Unemployment is rising in Europe despite specific vacation protocols in many countries. That number is likely to be higher in coming months as governments begin to wind down bailout programs.
Thus, euro prices are as uncertain as the European economy.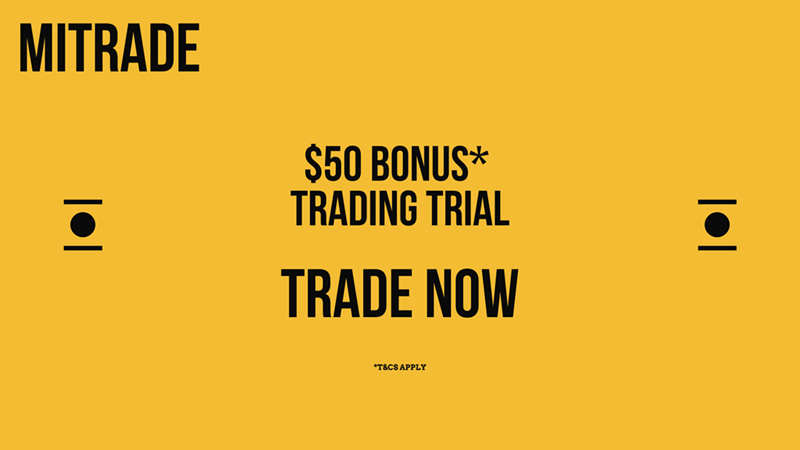 GBP/USD drifts following mixed data on British economy
UK retail sales and CPI figures for July, released last week, showed a 3.6% jump in retail sales, surpassing the pre-coronavirus levels, while its CPI inflation rate was 1.1% in July, up from 0.8% in the previous month and above expectations. In spite of the positive data, the UK still faces big challenges in international trade. Besides, failure in striking trade deals with Japan and the US weakens the UK's position in the Brexit negotiations, and scant progress was made by a new round of negotiations to leave the European Union that started last week. Both British and EU negotiators said a deal is unlikely at present. Afterwards, GBP/USD fluctuated and briefly slumped over 50 points on the news. Finally, it gave up all previous gains against the U.S. dollar at the end of last week to close at 1.3090, up 0.05% on the week due to the failure by the positive economic data to offset the negative impact of the Fed meeting minutes, the worsening COVID-19 crisis in the UK, and disappointing Brexit negotiations. Investors should keep an eye on how the Brexit negotiations progress and whether the UK strikes a trade deal with other countries, which are key factors for the GBP/USD this week.

---
The content presented above, whether from a third party or not, is considered as general advice only. This article does not contain and should not be construed as containing investment advice, investment recommendations, an offer of or solicitation for any transactions in financial instruments. Mitrade does not represent that the information provided here is accurate, current or complete. For any information related to leverage or promotions, certain details may outdated so please refer to our trading platform for the latest details. Mitrade is not a financial advisor and all services are provided on an execution only basis. Before making any investment decisions, you should seek advice from independent financial advisors to ensure you understand the risks. *CFD trading carries a high level of risk and is not suitable for all investors. Please read the PDS before choosing to start trading.