We often hear the mention of Bitcoin in conjunction with fraud, or illegal acts such as money laundering, scam, ransom, etc.
Even though, Bitcoin has a lot of good uses, legal in many countries, and traded in the most significant world exchanges. Just as any new invention that had a rapid growth around the world, bitcoin is subject to plenty of rumors, assumptions, gossip, and to be exploited in fraud activities.
Bitcoin's name which built an influential popular within a few years is exploited in many fraudulent activities. In this guide, we list the most common bitcoin scams with some real stories.
Is Bitcoin A Scam Or Legit?
Bitcoin refers to the new form of digital money that can use to buy, sell and make payments online by using BTC coins.
It defined differently according to the countries legislation. Some of which list Bitcoin under commodities, while others list it under financial services, currencies, etc. Moreover, Bitcoin is listed on the world's largest exchanges and traded by multi-billion-dollar.
Regarding the question about is Bitcoin scam? Absolutely not. Bitcoin is not a scam. But, bitcoin and cryptocurrency market are complicated, confusing to vast of new users and lightly regulated — all of which makes it an ideal target for scammers.
Consequently, many bad actors exploit Bitcoin's name to do their bitcoin fraud in order to plunder bitcoin investors' money. Here is a list of these scams.
15 Common Cryptocurrency And Bitcoin Scams
The following are the most 15 ways that scammers use to separate you from your money. Read them carefully, understand them well, and use all necessary precautions to avoid them.
1. Phishing Emails & Websites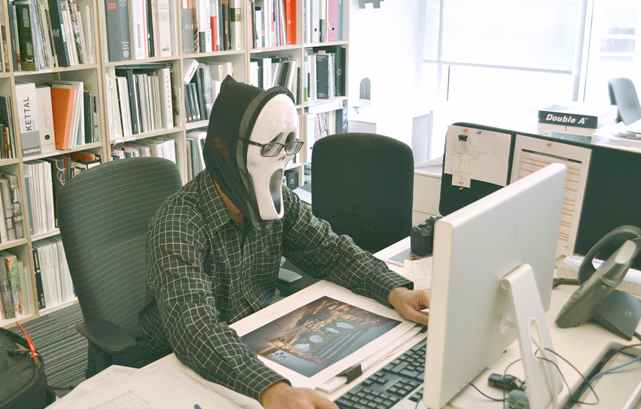 This type of scam occurs when you receive an email that may appear to come from an official source (such as your exchange, wallet provider, or any service you often use).
Fraudsters use social engineering techniques by persuading you to click a specific link in this email that takes you to a website similar to the swap, wallet, or the service you usually use but it actually a scam webpage.
Once you enter your details on this scam webpage, the scammers receive everything they need to login to your real account and steal your funds.
● A Real Story — Two Israeli brothers have stolen over $100 million in cryptocurrency by a phishing scam that lasted three years.

● What to do when you meet this bitcoin scam?
○ Don't click on suspicious links that are emailed to you.
○ Double-check the URLs.
2. Scam Bitcoin Exchanges and Wallets
Many scammers exploit any well-known Bitcoin exchange or wallets and create a fake website that looks exactly like the original. For example, fraudsters use the same name as the original exchange with increasing a letter, a dot, or a simple change that the user may not notice if he wasn't well focused.
Then they promote this fake website by ads on social media or search engines. In a context similar to phishing they will receive the login data from anyone use their fake website.
Other scammers are creating scam exchanges with fake information, these scam exchanges may deceive users by highly competitive promotion offers, low trading fees, and great promises. But once they have your deposits, they might charge a ridiculously high withdrawal-fee, or simply steal your deposit altogether.
● Sample
● A Real Story — Six arrested in UK and Netherlands over $27 million "typosquatting" scam ( link)
● How to protect yourself from scam bitcoin exchanges?
○ Always check URLs twice to make sure you're visiting the true website.

3. Fake Apps & Scam Softwares
In a similar condition to fake exchange platforms, other scammers designed sophisticated scam applications, once installed it to your smartphone, scammers can use to steal your financial information. These apps are in official stores like Google Play and look like a legitimate.
● A News Report — Google Kicks Malicious Bitcoin Exchange Apps from Play Store ( Source)
● How to avoid
○ Be careful when you are going to install any software or app from any store.

4. Blackmail
This bitcoin scam is often carried out by e-mail when an anonymous person sends a message alleging that he hacked your computer and he has your private data, contacts, other personal information. Or even that he claims that he has a webcam recording shows you while you are watching porn or cheating on your wife.
This sender will ask you to give him bitcoin to suppress material or he will send it to your family, friends, and spread it on social media platforms.
● A Sample
● A Real Story — Celebgate Bitcoin Blackmail
● What to do when you meet this bitcoin scam?
○ Do not click on any links in this email, it may contain malicious software
○ Make sure your antivirus is working, and don't reply to this mail
5. Malware
Some hackers are really creative in finding ways to steal people's money. Rather than stealing your financial data, some kinds of crypto-related malware designed to get access to your web wallet, edit the Windows clipboard to replace the cryptocurrency address you copied with an address belonging to the scammer or even make your computer mine cryptocurrencies for the attacker.
● How to avoid
○ Make sure you have a secure antivirus with the latest update
○ Don't download any software that doesn't trust enough

6. Giveaways
With some free giveaway, scammers can trick people to take action or supplying information about themselves like the name, address, email, and phone number in order to claim some tokens. These information could allow the hacker to gain access to your accounts by impersonating you.
● How to avoid

○ Don't disclose your personal details with anyone

7. Meet in Person
This Bitcoin scam is different from other scams. It may start online where you are in a forum or chat room with other investors who claim to be in your country. They may convince you that they are looking to buy or sell Bitcoin and want to arrange a meeting.
If the amount of money is large, this proposal meeting may be risky. Where is likely to you get stolen. Moreover, in this type of transaction, the fraudsters are known to exchange fake Fiat money for real Bitcoin with the counterparty. Some people don't realise that until they try to spend it. By then, the prankster had long gone.
● How to avoid this potential scam
○ Do not go to meet unknown and suspicious people
○ You can use an alternative way to buy Bitcoin, and they are too many.

8. Money Transfer Fraud
A famous old-scam which is known as Nigerian fraud. This scam involves an emotional message coming from a fraudster ( posing as a businessman or usually a girl) this person will promise to offer you a piece of a large amount of money in exchange for assisting him to recover a large amount of money from a financial service.
At first, he/she will ask you to pay a small fee for legal issues. Then they will ask you to pay more and more money for additional services, such as transactions or transportation costs. Then it will leave you broken without any of the money promised.
● How to avoid
○ Avoid responding to strangers' messages

9. Ransomware
Some types of malware were designed to block users partially or completely access their devices or data in order to force them to pay a ransom in bitcoin for block revocation.
● A story — Ransomware scam was evident with both the WannaCry and Petya viruses, which require users to pay $ 300 ransom by Bitcoin to decrypt files.
● What to do

○ Get a computer expert to help you in decryption
○ Keep your Antivirus up to date

10. Ponzi Schemes
'Bitcoin Ponzi Scheme' is a simple old-scam, but it is nevertheless an alarmingly effective one that attracts new investors with promises of unusually high returns. The trick begins by persuading people to invest in the alleged project. Those initial investors get what they think is return, but in fact, it's payments from funds deposited by new investors.
Many of those investors now are feeling confident enough and want to increase their returns, so they injecting more money into this scheme and encouraging others to do the same to get a bonus in return. Sooner or later, the scheme collapses when it becomes difficult to get new investors or when the promoter runs away with the money.
● Sample & Story

BitConnect was the most popular cryptocurrency scam using Ponzi Scheme. Basically, they created a platform that you can deposit funds into, and they will grow up this money for you. It seemed legitime at the beginning. Then, they were under pressure to show their trading system from regulations, turned out they were a Ponzi Scheme. Many people ended up losing almost all the money they had invested.
11. Mining scams
There are a lot of deceptive companies claim that they are doing Bitcoin mining; these companies can go away with your money and never pay. Some of them tell you that they are a cloud mining company only without providing evidence that they have actual mining equipment, while others claim that they have a large mining facility.
Without precise data and evidence, some of these companies pretend to be legitimate at first, sending crumbs of payments to customers. It then stops after a short while and retains the payments it previously received.
● A Sample
12. Fraudulent ICOs

Many new cryptocurrencies released by ICO experienced astronomical prices rise peaked at 2017, some of them grown with over 100x although they have no real product. Since then many everyday consumers venture into the world of cryptocurrency looking for the next big thing.
Several dozens of new cryptocurrencies launch each month comes by a series of initial coin offerings (ICOs). With a huge appetite for new cryptocurrencies, ICOs were the perfect breeding area for scammers. ICOs raised $11.69 billion at the first 6 months of 2018 only! Moreover, more than three-quarters of ICOs were scams according to news reports.
Plenty of scam ICO's surfaced with some lackluster marketing and little hype around had attracted many people to invest in, but they were surprised that the value of their money invested went to thin air.
● A News Report — 81% of ICOs Are Scams, U.S. Losing Token Sale Market Share: Report
● How to avoid
○ Do your own research on any investment, exchange or wallet before you involve in.

13. Scam Coins
Many people are attracted to invest in cryptocurrencies because they promise huge returns on investments. Scammers know that and working on this point. They created a bunch of scam coins and enticing users to buy a cryptocurrency that doesn't have any value behind via private sales and discounts or other tricks.
They may also have a flashy website, boast a large community to effect on people who discover this cryptocurrency and might mislead those people to think that there is a legitimate relationship with a well-known institution. But, sooner or later the price of these scam coins will break down when people realize that they just holding shitcoins.
● Samples
The most popular scam coins were OneCoin,
● How to avoid
○ Do your own research on any investment, exchange or wallet before you involve in.
14. Fake News Scam

News has a prominent and influential role in the movement of prices of cryptocurrencies. But not all news is are real, many of crypto-related news are misleading with goals behind them.
Human nature is auxiliary to the desire to believe the big and influential news, whether true or false. They interact with the fake news and spread it on several social media, making it even worse.
● Real Stories

○ Fake news about the police raid on Tron's office caused Tron to lose $ 100 million of its market cap when the news spread and was reported in various media. While the police were to protect Tron's staff against angry protesters from Wave Field Super Community. ( Source)
○ Bitcoin SV price rose by more than 70% caused by rumor says Binance will relist Bitcoin SV on its platform with a formal apology on Twitter. ( Source)
● Instructions

○ Be wary of fake news and always do careful research to check the news reality.

15. Pump and Dumps

In a fair and orderly environment, traders have equal access to information, winners and losers are determined based on who can better predict the price. But in the cryptocurrency market, participants do not play fairly, and some can profit by deceiving others.
Some scammers conspire to raise the price of a low market-cap cryptocurrency in an artificial way to attract traders to buy this cryptocurrency. Then, once new traders buy the cryptocurrency, which has risen terribly, those scammers who are early traders flood the sell orders and dump the cryptocurrency price.
Although this method is a violation in many financial markets, it spreads widely in the cryptocurrency market. Almost every single cryptocurrency that listed on the exchanges exposed to the Pump-and-Dump scheme, even the stablecoin Tether!

● A News Report — MIT: Crypto Pump-and-Dumps See $7 Million in Volume Every Day
● Instructions
○ Don't buy cryptocurrencies that have risen significantly and controversial.
Simple Tips To Avoid Any Type Of Bitcoin Scams
The worst thing that can happen to you as an investor in the cryptocurrency market is that you fall a victim to the scam, where the fledgling industry is filled with many forms of fraud in one way or another. Fortunately, by following these simple tips you will always safe.

1. Always double-check URLs to make sure you're visiting the real website.
2. Don't click on suspicious links that are emailed to you.
3. Never disclose your private key with anyone.
4. Install good antivirus software and keep it up to date.
5. Stick with well-known exchanges and use 2-factor authentication.
6. Do your own research on any investment, exchange or wallet before you involve in.
7. Don't let yourself be pressured into depositing funds or providing any personal information.
8. Be careful when you are going to install any software or app from any store.
Conclusion
Bitcoin and cryptocurrencies although relatively recent, it's growing amazingly and you might sooner or later want to trade it or invest in. You also might see one of your family, friends, or any one of your connections does that.
So, be always careful from those scams mentioned above, and share the tips we mentioned in this article to protect yourself and themselves from being the hero of a scam story.
---
Want to join the Bitcoin Market?
Finding opportunities in their rising value OR their drop with trading Crypto derivatives - contracts that track their change in value (CFDs) !
At Mitrade, you can invest as little as $50 in Crypto derivatives. Check the details in our trading platform.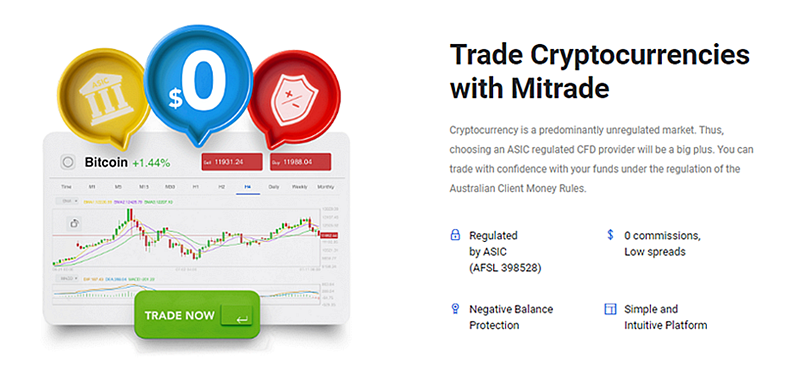 Crypto CFDs are a leveraged product and can result in the loss of your entire capital.
---
The content presented above, whether from a third party or not, is considered as general advice only. The information provided here does not consider one or more of the objectives, financial situation and needs of audiences. In addition to the disclaimer below, Mitrade does not represent that the information provided here is accurate, current or complete, and therefore should not be relied upon as such. This information does not contain a record of our trading prices, or an offer of, or solicitation for, a transaction in any financial instrument. Mitrade is not a financial advisor and all services are provided on an execution only basis. We advise any readers of this content to seek their own advice.