5 Best ASX Tech Stocks To Buy For 2023
10 Minutes
Updated July 18, 2023 07:56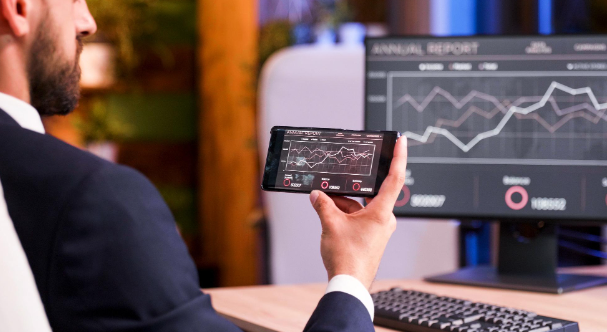 Despite a tumultuous 2022, during which tech stocks fell more than 30% — surpassing the overall market decline of 20%—due to higher interest rates, high inflation, and uncertain economic conditions, there is renewed optimism for the tech sector in 2023.

According to CNN, tech stocks are expected to rise 20% in 2023. In light of these projections, now may be the time to consider investing in ASX-listed tech companies well-positioned to capitalize on this rebound.
In this article, we will highlight five of the best ASX tech stocks to buy for 2023, taking into account their growth potential, financial strength, and market performance.
Risk-Free Demo Account
Direct market access | Deal on rising and falling market | 24-hour trading | Limit and stop-loss for every trade
Why do People Invest In Tech Stocks on ASX?
Investors are drawn to technology stocks on the ASX for several reasons. Here are some of the most common reasons why people are investing in tech stocks on ASX:
● Technology Is One of ASX's 10 Most Weighted Sectors
Technology is one of the 10 most heavily weighted sectors on the ASX, signifying its importance within the Australian economy and the broader market. The prominence of technology stocks on the exchange is a testament to their potential for growth and returns, attracting investors seeking to capitalize on this burgeoning industry. The weightage of technology stocks within the ASX also ensures that investors have access to a diverse range of companies and sub-sectors, such as software, hardware, telecommunications, and cybersecurity. This diversity further piques the interest of investors who are keen to explore different opportunities within the rapidly evolving tech landscape.
● Technology Stocks Have Performed Well In ASX Over the Past 10 Years
Over the past 10 years, technology stocks on the ASX have demonstrated strong performance, capturing the attention of investors seeking growth opportunities and long-term capital appreciation. This robust performance has been driven by rapid advancements in technology, increased global connectivity, and the digital transformation of various industries. As a result, there has been heightened demand for innovative solutions and services provided by tech companies, which in turn has propelled the sector's growth.
Investors participating in this growth trajectory have enjoyed significant returns on their investments, further motivating others to consider tech stocks on the ASX. This positive performance in the past decade has not only highlighted the potential of the technology sector but has also reinforced the role of technology in shaping the future of business and society.
● ASX Tech Stocks Performance Reflects Remarkable Growth Potential and Resilience
Since 2000, the performance of technology stocks on the ASX has showcased the sector's growth potential and resilience. At the turn of the millennium, the tech sector experienced a sharp decline due to the dot-com bubble bursting. However, this proved to be a temporary setback, as technology stocks began to rebound and recover in the years that followed.
Throughout the 2000s, many tech companies on the ASX benefited from the rapid expansion of the internet and the growing adoption of mobile devices. These trends led to increased demand for software, hardware, and digital services, driving growth in the technology sector.
Technology stocks, like most other sectors, took a hit during the Global Financial Crisis (GFC) in 2008-2009. However, they managed to recover relatively quickly as businesses worldwide began to recognize the importance of digitization and investing in technology to stay competitive.
In the 2010s, technology stocks on the ASX continued to thrive, fueled by cloud computing, e-commerce, artificial intelligence, and other emerging technologies. This period saw the rise of many successful ASX-listed tech companies that delivered impressive returns for their investors.
Although the tech sector experienced a decline in 2022, optimism remains high for a rebound in 2023. The long-term performance of technology stocks on the ASX demonstrates their adaptability, innovation, and ability to seize new opportunities - ideal for investors seeking growth and value.
5 Best ASX Tech Stocks To Buy
In recent times, the technology sector on the Australian Securities Exchange (ASX) has grown a lot, and technology is a key part of many industries. As a result, numerous ASX-listed tech stocks offer promising opportunities for investors.
Here are five top ASX tech stocks to consider for your portfolio.
WiseTech Global Ltd ( ASX: WTC )
WiseTech Global Ltd (ASX: WTC) is a logistics software specialist and a member of the former WAAAX group, which included Afterpay, Altium, Appen, and Xero. WiseTech's flagship software, CargoWise, is an integrated and all-inclusive platform that provides a comprehensive solution for global logistics operations, including freight forwarding, customs, and trade. With a market capitalization of $20.70 billion, WiseTech is one of the largest and most successful logistics technology companies in Australia.
Despite offering a low dividend yield of only 0.18%, WiseTech has established itself as a solid growth stock due to its innovative software solutions, which are in high demand globally. Its software has been integrated into a wide range of logistics companies, making it an attractive investment opportunity for those looking for a tech company that is on the rise. The company has a strong track record of revenue growth, and its software solutions have helped streamline and modernize the logistics industry. These factors make WiseTech a compelling option for those looking to invest in the technology sector.
Aristocrat Leisure Limited ( ASX: ALL )
Aristocrat Leisure Limited (ASX: ALL) is a globally recognized gaming content and technology company and an established mobile games publisher. The company specializes in designing, developing, and distributing gaming content, platforms, and systems, including electronic gaming machines, casino management systems, and free-to-play mobile games. With its products approved for use in over 300 licensed jurisdictions and available in more than 100 countries, Aristocrat Leisure has cemented its position as a leader in the gaming industry.
It has reported impressive financial results, with a market cap of $24.47 billion and a dividend yield of 1.42%. In addition, over the past year, the stock has shown a significant return of +12.11%. These positive indicators make Aristocrat Leisure a top tech stock to consider for investors looking to diversify their portfolio. With the growth in the gaming industry, the company is poised to continue its success, making it a sound investment choice for the long term.
Xero Limited ( ASX: XRO )
Xero Limited is a popular tech stock that provides cloud-based accounting software services to small and medium-sized businesses. The company was founded by Rod Drury, who aimed to simplify bookkeeping and tax obligations for small business owners. Since listing on the ASX in 2012, Xero has become one of the leading tech giants in Australia. The company has a bright future ahead, with many countries considering mandating online channels like Xero for managing business bookkeeping and tax obligations.
With a market cap of $11.79B, Xero is considered a mature tech company that has shown consistent growth over the years. Its revenue has continued to increase as more businesses adopt its software services. Moreover, Xero has been expanding its product offerings and exploring strategic partnerships to continue its growth trajectory. Therefore, investors looking for a mature tech stock with a proven track record and a bright future should consider Xero Limited.
Carsales.com Ltd (ASX: CAR)
Carsales.com Ltd (CAR) has established itself as a leading online classifieds business in Australia and is one of the world's largest automotive classified companies. The company offers a wide range of online marketplaces, allowing customers to buy and sell new and used cars, boats, trucks, bikes, construction equipment, caravans, camping gear, and farm machinery. The company benefits from the network effect, attracting more buyers and sellers to its site as its presence grows.
As a result, Carsales has developed a dominant market position in the automotive classifieds space, which is reflected in its strong financials, including a healthy dividend yield of 2.23%. The stock has also delivered impressive returns of 17.15% over the last year. Overall, Carsales.com Ltd is a great tech stock for investors looking to capitalize on the online classifieds market and benefit from the company's established market position and continued growth prospects.
Computershare Ltd (ASX: CPU)
Computershare Limited is an Australian tech company that specializes in share registry and transfer services. The company helps businesses manage employee equity plans, fund services, and corporate governance. It has been in operation since 1978 and is one of the longest-running IT companies in Australia.
With a market capitalization of $14.87 billion and a dividend yield of 2.45%, Computershare is a reliable and established company with consistent growth. It has also shown a 1-year return of +21.63%, making it a solid choice for investors seeking stable returns. The company's services are in high demand as more and more businesses look to streamline their operations and digitize their services, making Computershare a great tech stock to invest in.
Should I Invest In Tech Stocks?
For investors looking for greater returns, investing in tech stocks might be favorable since rapidly expanding tech firms can increase portfolio returns in an environment with low-interest rates.

Tech companies also constantly innovate, offering the potential for gains from breakthroughs that shape the products we use every day. Additionally, the strong demand for indexing sustains growth for shares of the largest tech companies, as they compose over 20% of the S&P 500 stock market index.
The risks associated with investing in tech companies include low dividends, the possibility that the biggest gains may have already passed, the risk of disruption by new players with stronger innovation, and a shifting regulatory environment that can impede future growth.
As with any investment decision, investors should conduct their due diligence and carefully consider the risks and potential rewards before investing in tech stocks.
Risk-Free Demo Account
Direct market access | Deal on rising and falling market | 24-hour trading | Limit and stop-loss for every trade
How to Trade Tech Stocks in Australia?
Trading tech stocks can be a great way to invest in growth and innovation, but it's important to have a solid strategy in place. Here are some tips to consider when trading tech stocks:
Research: Before you invest in any tech stock, make sure you research the company thoroughly. Look at their financials, growth potential, and competition in the market.
Monitor market trends: Keep an eye on broader market trends and how they may impact the tech sector. This can help you make more informed decisions about when to buy and sell.
Consider diversification: Rather than investing in just one tech stock, consider diversifying your portfolio across multiple stocks and sectors to minimize risk.
Use technical analysis: Use tools to help you identify stock price movement trends, such as moving averages and chart patterns.
Watch for earnings reports: Pay attention to quarterly earnings reports for tech companies, as they can significantly impact the stock's price.
In the Australian market, tech stocks can be traded through various means. Traditional brokers remain a common option, offering investors access to a wide range of stocks and providing research tools and advice. However, traditional brokers may have limitations, such as higher fees and a lack of real-time control over trades.
For investors who want more control over their trading, Contracts for Difference (CFDs) can be an alternative. Contracts for Difference (CFDs) allow you to trade on the price movements of tech stocks without owning the underlying asset. This can be a useful tool for short-term trading strategies.
How to Trade CFDs?
MiTrade is an online trading platform that offers access to various financial markets, including the ability to trade Contracts for Difference (CFDs).
Here's a step-by-step guide to trading CFDs with MiTrade: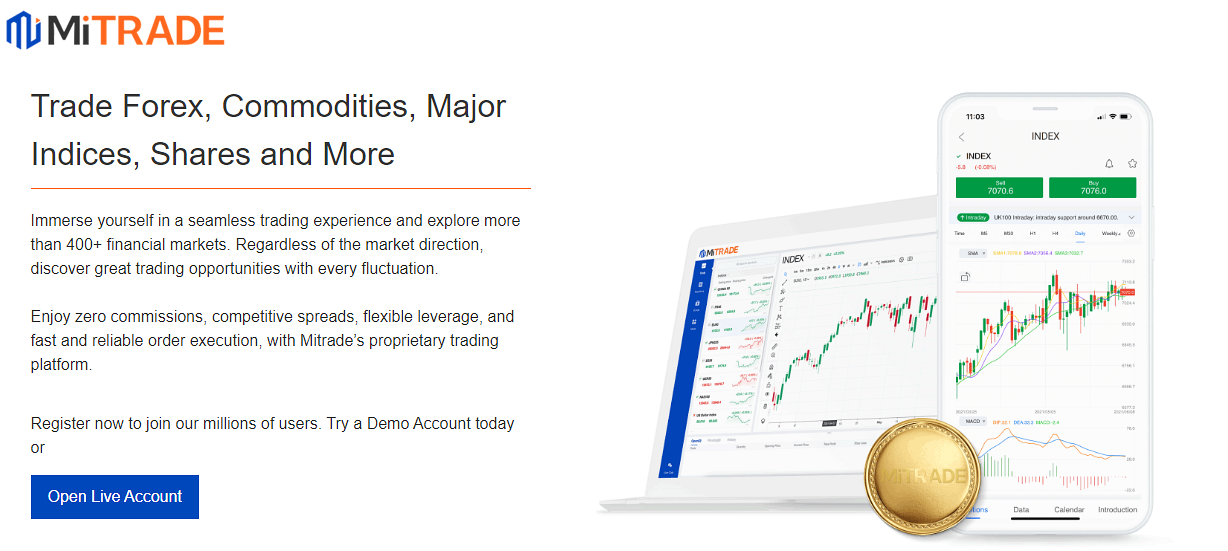 Create an account: First, visit the MiTrade website and sign up for an account. You will need to provide your personal information, such as your name, email address, and proof of identification. Complete the registration process and wait for your account to be approved.

Fund your account: Once your account is approved, deposit funds into it. MiTrade offers several funding methods, including bank transfers, credit/debit cards, and electronic payment services. Choose the most convenient method for you and transfer the funds.

Choose your market: MiTrade offers CFD trading in various markets, such as stocks, indices, commodities, and forex. Decide which market you want to trade in and search for the specific instrument you're interested in.

Conduct research and analysis: Before entering a trade, research your chosen instrument and analyze its historical performance. Use technical analysis tools like chart patterns and moving averages to identify trends and potential entry/exit points.

Set your trade parameters: When you're ready to place a trade, choose the size of your position and the direction you believe the price will move (buy if you think the price will rise, sell if you expect it to fall). You can also set stop-loss and take-profit orders to manage your risk and lock in profits.

Monitor your trade: After placing your CFD trade, keep an eye on its performance. Regularly review the market conditions and adjust your stop-loss and take-profit orders if necessary. Be prepared to close your position if the market moves against you or if you reach your profit target.

Close your trade: When you're ready to exit your position, simply close the trade. Your profit or loss will be determined by the difference between the opening and closing prices, multiplied by the size of your position.
Remember that trading CFDs involves risks, so it's important to develop a solid trading strategy, manage your risks, and only invest what you can afford to lose.
Bottom Line
Tech stock investing can come with benefits and risks. The tech sector has proven to be a lucrative market for growth companies, with constant innovation and strong demand from indexing driving sustained growth for large tech companies.
However, tech stocks also come with risks, such as low dividends, potential disruption from new players, and a shifting regulatory environment. To trade tech stocks, investors should develop a trading plan, do their research, and consider trading individual stocks or trading CFDs on a platform like Mitrade.
Ultimately, investing in tech stocks can be a good way to boost returns, but it's important to understand the risks and develop a well-informed trading plan.
Free Demo TradingAccess a user-friendly platform and app to enjoy easy, low-cost trading. Manage risk using limit and stop orders.Get Started
FAQ
Are tech stocks a good investment?
Tech stocks can be a good investment for those looking for high growth potential and innovation. However, investing in tech stocks also comes with higher risk and volatility.
How do you evaluate tech stocks?
Evaluating tech stocks requires understanding the company's business model, financials, growth potential, and competition. It's important to analyze key ratios, such as the P/E and P/S ratios, and other metrics like revenue growth, profit margins, and market share.
Can investing in tech stocks be risky?
Investing in tech stocks can be risky, as the industry is known for its fast-paced changes and innovations, which can lead to volatile stock prices. Also, many tech companies work in markets that are very competitive, and there is always the chance that new competitors or changes in consumer tastes will cause problems.
* The content presented above, whether from a third party or not, is considered as general advice only. This article should not be construed as containing investment advice, investment recommendations, an offer of or solicitation for any transactions in financial instruments.