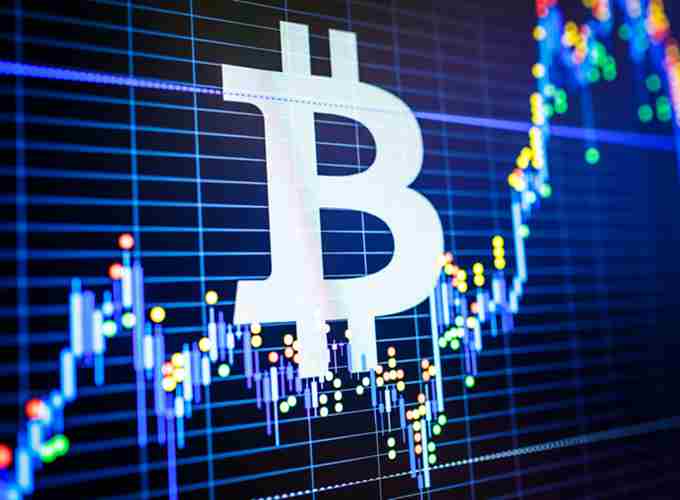 Many people are talking about cryptocurrencies and the trading of cryptos, but what that really is? Can you buy and sell tokens regularly, and what are the best places to trade your digital assets?
In this crypto trading guide, we will walk you through all the world of cryptocurrencies, from Bitcoin to altcoins and tokens. Also, we will talk about the best places to trade coins, as well as the differences between owning it and trading it.
Cryptocurrencies have arrived to stay with us. Believe it or not, they are the future of the financial world. So, It would be better to know it and understand all the possibilities it is bringing to us.
Shall we begin?
What Is A Cryptocurrency?
A cryptocurrency is a digital money that works as a medium of payment or exchange of value. Every crypto asset represents a network with a specific technology behind it.
It is denominated crypto because the money is secured by cryptography as a form to maintain its identity and as proof that it can't be copied or duplicated.
All digital coin has identification and works in a decentralized structure. That means central banks don't back cryptocurrencies, but they are supported by the technology it represents, and people who build the network.
Before the ascension of the Bitcoin, the first cryptocurrency, everyone who wanted to purchase products or acquire a service should use traditional or fiat currencies that were under the control of banks, financial institutions, and governments.
However, the digital assets were created with no traditional financial institution or central bank involved. So, cryptos are developed to allow you to store, send, and receive value with no necessity of any third party or intermediary. So, cryptos are decentralized.
Bitcoin was the first cryptocurrency launched in 2008, after it, thousands of digital assets have been released.
Now, each digital asset has different specifications and focuses as well as monetary policy rules on encouraging specific uses. Most of those uses are determined by the technology it represents.
As we told you before, each cryptocurrency has a technology or platform behind it. The digital coins are not the structure, but the face of that specific ecosystem. Its value usually is the representation of what people believe is the platform worth.
For instance, Bitcoin represents the whole blockchain, but LTC is the token of the Litecoin platform, Ether is the coin of the smart-contract network Ethereum and XRP is the asset for the payment medium Ripple.
What is Cryptocurrency Trading?
The art of trading cryptocurrencies represents the action of opening a financial position with the intention to speculate with the difference between the opening and closing prices. In that case, you will trade with CFDs, also called Contracts For Difference.

However, there is another option for exchanging crypto assets in case you want to have real ownership of the digital coin. In that circumstance, you will need to signup for an exchange.
Either you want to speculate with the price of cryptocurrencies, or purchasing digital assets, you should pay attention to the value, volatility, liquidity, and risk associated.
Let's take a look at how does the way to trade cryptocurrency.
1. Cryptocurrency Trading Platforms
Cryptocurrencies can be exchanged in several ways. Still, when you are talking of having the real ownership of the digital token, you should go to an exchange platform that provides the service of intermediation between two persons who want to sell and buy coins.
In that case, you will need to open an account on the platform and fund your account with crypto or fiat currencies in case the platform allows it.
Then, you should look for an offering that fixes with your needs. It is the popular peer to peer transaction on when you buy something that another person has, or sell a coin when someone else is in need.
In terms of crypto exchange platforms, some venues allow you to make transactions with fiat currencies, but others only accept crypto to crypto deals. Also, some platforms offer wallets where you can hold the coins safely.
Check our pages about the top places where to buy or exchange bitcoin and altcoins, and you will see the different characteristics of every company.
2. Crypto trading brokers
A popular way to trade cryptocurrencies comes with the Contracts for Difference or CFDs. With this tool, you open and close positions to profit from the price fluctuations.
In this line, you will make money if you buy crypto with the speculation that its price will go up. Then, your profits come after closing the position at a higher rate than the one you purchase the asset.
On the other hand, you can make money when you sell crypto as you think it will go down. Then, you will close the position at a lower price.
Once you have selected the digital assets you want to trade, you should do your research to determine your strategy. After that, you will open a Sell or Buy position, and finally, you will close the trade when you reach either your profit taking or your stop loss.
▲ Remember, you will not own the cryptocurrency, but you will invest in the price of the underlying asset. So, you will not have to worry about the security of the token.
Types Of Cryptocurrencies
Depending on the broker you choose to trade cryptocurrencies, there are different types of cryptos you can invest your money. From the first digital asset launched in 2008, until the very last coin released this year, each one answers to a different situation and needs. Let's take a look.
Bitcoin
Launched in 2008 by a person or group of developers proclaimed Satoshi Nakamoto, Bitcoin was the very first cryptocurrency. It represents the blockchain itself and accounts for over 75% of the whole crypto currency market by capitalization.
As it is the original crypto, Bitcoin has the title of the king of cryptocurrencies. There are CFDs, ETFs, and mutual funds working with the coin.
Altcoin
All coins released after bitcoins are called Altcoins. It stands for the Alternatives of Bitcoin, AltCoin. It includes from Ethereum and Ripple until the very last coin issued in the cryptocurrency market.
Every altcoin represents a different technology or platform and its network. Its value is determined by how much that ecosystem is worthy and, of course, market sentiment.
Token
Tokens are a unit of value that represents a "part" of a service or company that has been released in ICOs, or an initial currency offering. It is a tradable speculative asset or utility that can be exchanged by a service in the given platform.
What Are The Most Potential Crypto Coins To Trade?
The most reasonable coin to invest in the crypto world is Bitcoin. It is the most liquid market in the digital sphere and is paired with several fiat currencies in the form of contracts for difference.

It rallied around 1,320% in 2017 but also collapsed by 73% in 2018. A wild ride for sure, however, the market has stabilized, and Bitcoin is rising again. Bitcoin is the quintessence of the crypto market, as long as it remains alive, it will be a sure bet.
But let's watch other assets than Bitcoin. Everybody talks about Bitcoin; therefore, I am pretty sure you know many things about the BTC. Let's see other actors.
ETH - Ethereum: The prophet of smart contracts
Launched in 2013, Ethereum is a platform designed for optimized smart contracts, transactions, and DApps. It was developed based on the original blockchain platform of Bitcoin.
Its coin, the Ether, rose over 6,000% in 2017 but went 82% down in 2018. It doesn't have the wild movements of Bitcoins, so it is a less risky trade than BTC. As the network is used in many industries, it is becoming the standard for smart contracts, and therefore, the investing opportunities in ETH are tremendous.
XMR — Monero: The popular privacy coin
Created in 2014, Monero is the most popular privacy coin. It focuses on fungibility, privacy, and decentralization. Its platform allows you to send transactions, but no one outside of the network can see or identify the operation.
Monero is gaining popularity due to its anonymity. It went 2,500% up in 2017 and 85% down in 2018. Buy it if you think the world is hungry for independency.
Find more potential cryptocurrencies to trade: View More
Gainers & Losers
Forex
Commodities
Indices
Crypto
Advantages Of Cryptocurrency Trading
Like any other investment market, cryptocurrencies have pros and cons. But, honestly, based on the three principles of the making-money industry, cryptos sum everything a market would dream about possibilities.
Let's talk about those three principles plus one unique characteristic of digital tokens.
Volatility
Are you sure we need to talk about it? An asset that rose four-digits one year, and the next loses big is the dream of high volatility. Volatility is the drums of the song, the hear of your body, and the gas of your car. So it is the possibilities of cryptos.
The crypto market is relatively new but is very popular. It is very wild with tepid movements every day that provides you with considerable possibilities in both the long and short sides.
That being said, volatility is good, but you should be aware that it comes with high responsibility and the possibilities to get burned. That's why it is needed to have robust risk management skills.
Cryptocurrency never sleeps
The cryptocurrency market is open 24 hours per day, seven days per week. Even on Christmas, new year day, and carnival. So, you don't need to open on your regular hours, but take it as a side job or something you can do it any time you want.
Also, you don't need to wait for confirmations, crypto transactions are settled in real-time, and most of the time the market is very liquid.
Liquidity
An always-open market with top liquidity is a fantastic place to trade. As there are many cryptocurrencies in the market, and possibilities to trade between them and fiat currencies, the cash and number of players are always significant.
New tokens released every day
We are living in revolutionary times where new technologies and implementations are born every day. So, does cryptos. New tokens and digital coins are released every month, so new opportunities are emerging every single day.
Keep in mind that there have been just ten years since the release of Bitcoin, the crypto market is only a kid. The better is just about to come.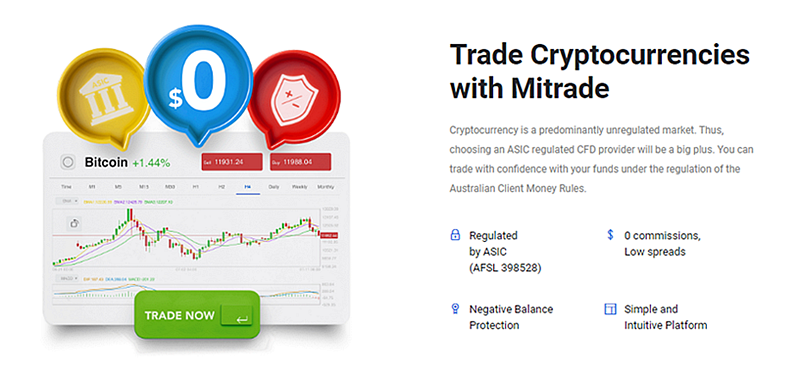 How To Learn About Cryptocurrencies?
Are you looking for a crypto trading guide? Well, when talking about investing in digital coins, we should pay attention to the nature of the crypto asset in terms of technology and how its token performs in the chart.

Let's talk about the resources you should have under your radar.
Education: Knowledge is power, so learning is the way to become a successful crypto trader. When it comes to talking about educational sources, there are many out there on the internet for free. Utilizing your research skills will be a good start.
Also, you can visit the official website of every cryptocurrency you want to trade.
Social trading: Social media is an excellent source of information about cryptocurrencies and trading. Following the right people will give you that extra power that will enhance your trading skills. In reedit, there are groups for every cryptocurrency. Sign up and follow them for details and advice.
Demo Account: As training is everything for professional sports players, the practice in cryptocurrency is what will make you a successful trader. Try a professional demo account as the one MiTrade provides to all its users. It gives you real-time quotes, information, and transactions with just paper money.
Information and news: knowing what happens in the cryptocurrency market and with the digital asset you want to trade is vital. Read and follow websites like Coindesk, Forbes, and Cointelegraph to be updated on everything that happens in the coin market.
FAQ - Frequently Answered Questions
What time does the cryptocurrency market open?
The cryptocurrency market never sleeps, so it doesn't need to open. It works from Sunday to Sunday, 24 hours a day, seven days of the week, and 365 days of the year. Including Christmas, New Year's Eve, and even carnival.
Do you pay taxes on cryptocurrency trading?
Yes, you do pay taxes on cryptocurrency trading. However, the taxable regulation is different in each country, so we strongly recommend you to check the tax rules in your state regarding crypto investments and holdings.
What is the difference between digital currency and cryptocurrency?
Both are pretty much the same. However, a cryptocurrency is a type of digital currency that uses cryptography to make it unique and to protect its safety. It is also decentralized.
On the other hand, digital currencies are electronic money that only exist in the digital world. For example, the ECU was a European electronic currency in the late 1900s.

---
The content presented above, whether from a third party or not, is considered as general advice only. This article does not contain and should not be construed as containing investment advice, investment recommendations, an offer of or solicitation for any transactions in financial instruments. Mitrade does not represent that the information provided here is accurate, current or complete. For any information related to leverage or promotions, certain details may outdated so please refer to our trading platform for the latest details. Mitrade is not a financial advisor and all services are provided on an execution only basis. Before making any investment decisions, you should seek advice from independent financial advisors to ensure you understand the risks. *CFD trading carries a high level of risk and is not suitable for all investors. Please read the PDS before choosing to start trading.