Knowing the best place to buy bitcoins these days is not an easy task. With all the noise surrounding the cryptocurrency market, it is complicated to identify not only the safest exchange but also the cheapest place to purchase bitcoins.

Bitcoin turned ten years old in 2020. During those years, the crypto king has rocketed and plunged with violence, but now it is trading consistently, so the digital currency is getting investor's attention again.
However, many people ask themselves: where do you can buy bitcoins with confidence? Well, if you are looking for tips on how to choose bitcoin brokers wisely, then you are in the right place.
In this article, we will talk about the most important topics to consider when you are going to buy BTC. After reading this page, you will be able to identify the cheapest place to buy bitcoin, also the safest and at the end, the best site to acquire the king of the cryptocurrencies.

The Favorite Places to Buy Bitcoin
There are no two exchanges that are the same. In the same way that no two people are alike, each Bitcoin broker works differently and responds to specific conditions and business models.

For example, some brokers charge you with spreads, but in other places, you should pay for custody. That being said, when choosing the best place to buy and sell Bitcoin and other cryptocurrencies, you should first identify your necessities, and then, you should select a broker or exchange that fits with your trading style and those needs.
In this article, we have researched across the market, and we have chosen people's favorite places to buy and sell bitcoins.
Keep reading, and we will walk you through the pros and cons of every top cryptocurrency broker and exchange that allows you to trade with BTC.
1. Coinbase
Digital assets platform Coinbase offers a top liquid exchange where you can buy and sell bitcoins and other cryptocurrencies. Anonymity is not granted as Coinbase tracks users' use of cryptos.
Pros
Services in 103 countries
Independent mobile wallet
Top liquidity
Over 14 cryptocurrencies
Cons
Limited payment methods
The company tracks cryptos and how it is used
Hidden requirements in promotions
High fees
Buying limits
2. BitBuy
Canadian based Crypto exchange BitBuy opened in 2013. It offers "express trade" where you can buy and sell orders in just once click — previously known as InstaBT.
Pros
Easy buying and selling
OTC trading
Cons
Only open to Canadian customers
You need a US or Canada phone number
Only support Canadian dollar
No credit card support
High fees
3. Binance
Multi cryptocurrency exchange Binance was founded in 2017 in China, but regulations in that country forced the company to move to Malta. Binance provides free wallets and offers services with a flat 0.1% fee on each trade.
Pros
Over 100 tokens
You own the cryptocurrency
Low fees
Easy to maintain anonymity
Cons
Unstable platform
No support for fiat coins
No demo account
4. Coinmama
Bitcoin trading platform Coinmama allows users to acquire and maintain cryptocurrencies via wallet, cash, and cards. Founded in 2013 in Slovakia, it has served over 1.5 million clients in 190 countries.
Pros
Can buy bitcoins, but also fractions as little as 0.1 BTC
Allowed in the United States
Direct transactions, no intermediaries
Cons
High fees
Need a European account to sell Bitcoin on Coinmama
No Paypal
No mobile app
5. LocalBitcoins

Finland based bitcoin exchange platform facilitates over-the-counter trading between bitcoins and local currencies. The model is a platform of sale announcements where a person offers him cryptos and sets the conditions; then, another individual accepts the deal.
Pros
Direct transactions between individuals
The payment method depends on the seller
No limits on selling and buying BTC
Cons
High fees
Scam risks
Not a fast service
Best Places to Buy Bitcoin - The 2020 Ultimate List
Exchange

Min Deposit

Deposit Method

Regulator

Max Leverage

Platform

Better for

Coinbase

Minimum transaction of 2 cryptos

Bank Account/Debit card/Wire transfer/SEPA transfer/3D secure card/Ideal/Sofort

NFA

FCA

N/A

Web

iOS

Android

Owners of real BTC

BitBuy

$100 Interact $10,000 with bank transfers

Bank Wire/Interac

Fintrac

N/A

Web

Owners of real BTC

Binance

0.01 BTC No Fiat money accepted





Wallets/Tokens

MFSA-VFA

N/A

Web

iOS

Android

Owners of cryptos

Coinmama

$60 minimum purchase

Bank transfers/ Credit cards/

Debit cards

No

N/A

Web

Ownership

LocalBitcoins

No limits

Depends on Seller

No

N/A

Web

iOS

Android

Casual traders Worldwide
How To Find The Best Place To Buy Bitcoins?
When it comes to talking about the best place to purchase bitcoins, you should understand that there are two ways to buy and trade BTC and most of the cryptocurrencies in the market.

One way to buy cryptocurrencies is to purchase the asset in a trading venue or exchange platform. That means that you will use one crypto to purchase or to exchange it for another cryptocurrency. Some exchanges allow you to use fiat money to buy Bitcoin, Ethereum, etc.
In that way, you will have to take full control of the cryptocurrency and to keep it safe. It could be in an e-wallet or a cold wallet.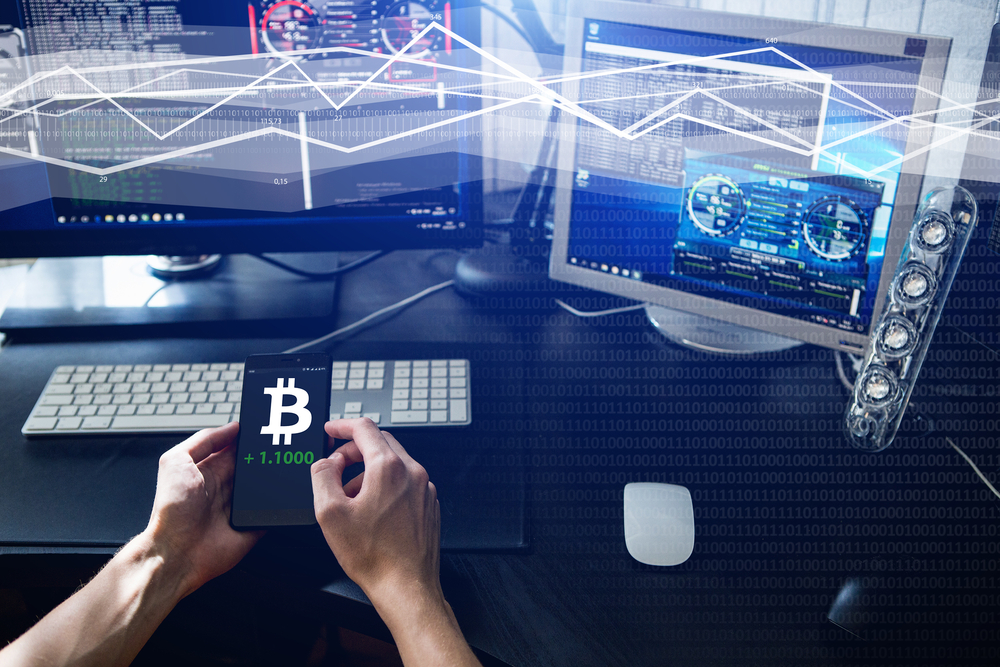 Now, when trying to identify where is the best place to buy Bitcoins, ideally, you should first discover what your needs are and why do you want to buy or to trade BTC.
Do you want to keep it as a long-term investment? Or do you prefer to make trades where you buy and sell the underlying asset to make quick profits?
Also, do you like to trade often, or do you prefer to open a few positions for more significant but slow profit-making? In that case, you may want to decide for a cheap broker but a reliable platform.
Now, let's take a look at what you should consider before signing up for a broker or exchange.
★ Transaction fees
How much a broker or an exchange charge you for transactions will have a crucial part in your trading costs. Although there is nothing free at all, a cheaper broker will provide you with extra room to make your investments. Pay attention to spreads, fixed fees, commissions for deposits and withdrawals, and of course, be aware of hidden costs.
★ Supported countries
We are living in a global world, and we all move from one part to the other for work or pleasure. So, look for a broker that is regulated and allows you to trade anywhere. The best brokers are always accepted in many countries.
★ Deposit methods
Having different options to make deposits and to cash out your profits is essential. Look for companies that have more payment, deposit, and withdrawal alternatives so you will have the opportunity to choose the best way for you at any given moment.
★ Easy of use
Are you comfortable with the broker's platform? Do they have demo accounts? Practice and paper money accounts are the best educational tool when you are learning how to trade, and when you are testing a new platform. Your broker must have an easy-to-use and friendly platform. Also, we strongly recommend you to open a demo account before going live in any new platform. Practice makes the master.
★ Regulation and compliance
The number one rule in the investment career is to maintain your account healthy and don't get burned or stolen. Well, online trading is, unfortunately, one of the places where scams are waiting to make their bad stuff. That's the reason you should find a broker that is regulated in one of the most important financial markets around the world, such as Australia, Europe, Japan, and the United States. Look for a regulated broker, period!
Best Sites To Buy Bitcoin Per Category
So, after taking all of the above information into consideration, what is the best, cheapest, and safest place to purchase Bitcoins and other cryptocurrencies?
There is not such a perfect place as every company responds to different characteristics, and what it could be right for you may not be suitable for me.
After researching all options in the industry, we have identified the champions for each category. Should we see it?
● The safest place to buy bitcoin
Coinbase is the most liquid exchange in the market and has a presence in over 30 countries.
● Best site to buy bitcoin anonymously
In the case you are looking for buying Bitcoins anonymously, LocalBitcoins is your place. You don't need to provide too many details, and most of the transactions are held between people from the same region. They don't track cryptos.
● Best Exchange with the more cryptocurrencies and altcoins
Binance is the champions of altcoins as it offers over 100 tokens to be traded. They are 100% crypto believers and don't accept fiat currencies. So, any deposit or withdrawal should be done with digital assets.
● Best website to purchase bitcoin with credit and debit cards
Plastic money is always a comfortable way to make transactions. In this category, the best options are Coinbase and Bitbuy for ownership. They offer more advantages when purchasing and depositing money with credit and debit cards.
● Best for Quick and Easy transaction
Everybody loves plug-and-play devices. So, when purchasing Bitcoins and other cryptocurrencies, Coinmama are is the best choices to have a smooth and friendly experience.
So, what is the best broker to trade and exchange Bitcoins?
An Alternative Way to Trade On Bitcoin
On the contrary, to purchase/sell cryptocurrency on exchanges, you can trade cryptocurrencies as an over-the-counter product on a speculative basis with Contracts for Difference (CFD). With this option, you will trade cryptos, and you will take profit or losses with the differences between opening and closing prices of the underlying asset.

Although you open a buying position of Bitcoins against US Dollar, you will not purchase the real asset. Therefore, you haven't to take care of the digital assets or worry about its safe custody.
So, at the moment you decide to get involved with cryptocurrencies, you should determine if you want to purchase the BTC or trade the underlying asset.
If the CFD trading sounds more like your type, Mitrade may be your starting point.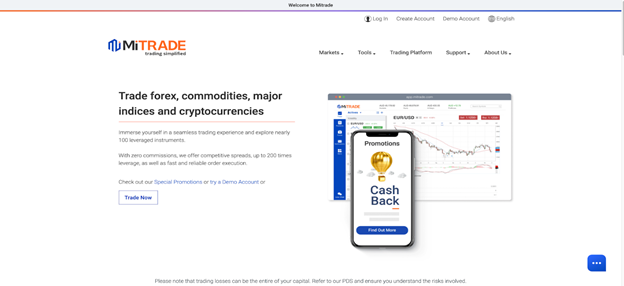 Australian-based broker Mitrade is regulated by ASIC and is one of the best options to buy Bitcoin CFD product. It also provides CFDs for Forex, cryptocurrencies, commodities, and indices. Mitrade provides clients with negative balance protection, so you have an extra safety net to avoid burning your account.
Pros:
Regulated by ASIC
Zero commissions and competitive trading costs
Low minimum deposit requirement
Transaction as low as 0.01 lot
Leverage up to 1:200
Desktop and Mobile
Cons:
No MT4 support
Limited educational material
Basic trading tools
Summing up, every company has its ups and downs, but after researching the top places that offer these services, some sites rise above the average.
Mitrade, on the other hand, offers a relatively convenient way to trade Bitcoins, as well as an intuitive and easy to use platform. At the same time, Mitrade is a regulated broker that gives juicy bonuses and promotions to traders.
That being said, before signing up in a broker or exchange, the best way to know the platforms and to get used to all the features every company has is to try it out in their demo accounts.
Check the places that have a demo account and test them. You will make your wisest decision when choosing the best place to buy bitcoin.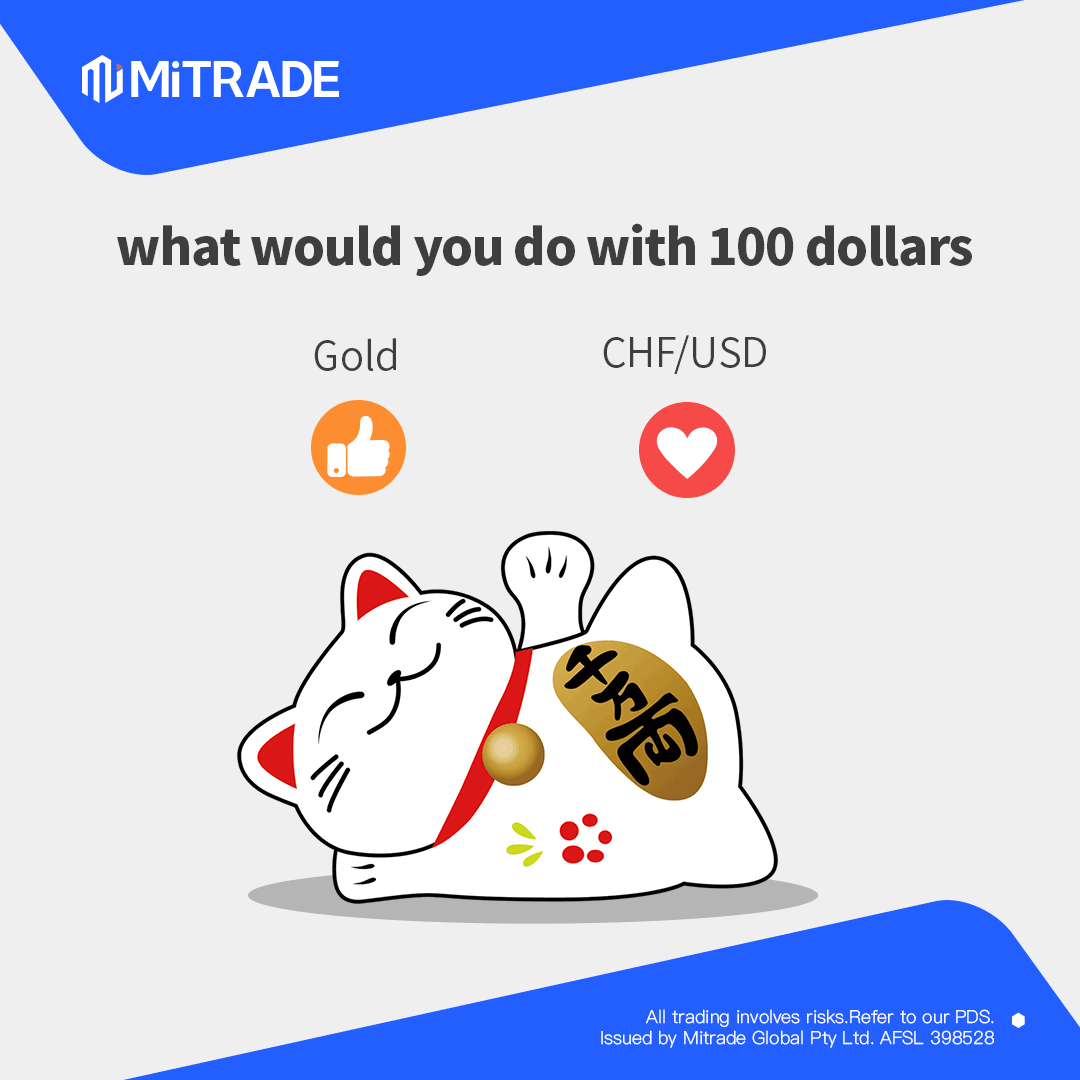 Note: OTC derivatives can result in the loss of your entire catital.
---
The content presented above, whether from a third party or not, is considered as general advice only. This article does not contain and should not be construed as containing investment advice, investment recommendations, an offer of or solicitation for any transactions in financial instruments. Mitrade does not represent that the information provided here is accurate, current or complete. For any information related to leverage or promotions, certain details may outdated so please refer to our trading platform for the latest details. Mitrade is not a financial advisor and all services are provided on an execution only basis. Before making any investment decisions, you should seek advice from independent financial advisors to ensure you understand the risks. *CFD trading carries a high level of risk and is not suitable for all investors. Please read the PDS before choosing to start trading.