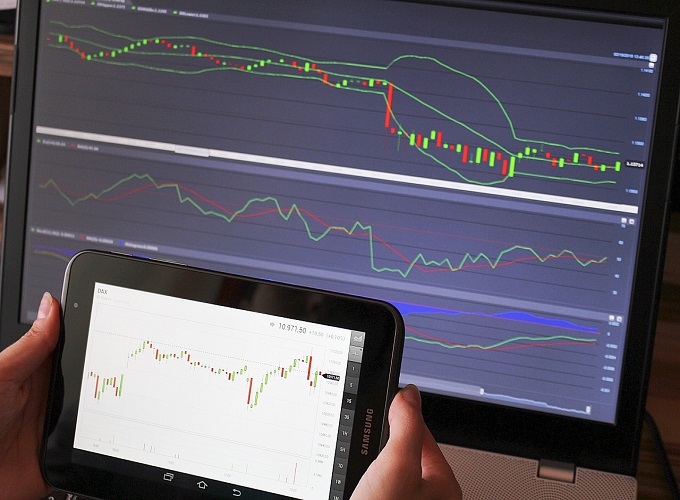 What is the best and most profitable FX trading strategy out there? Well, there's really no single answer to that.
The best forex trading strategies are those suited to the individual trader. A lot goes into working out the right fx trading approach, but the trader's personality is perhaps the most defining consideration. As such, what may work for another trader may prove to be a total disaster for you.
If you are relatively new to the forex market, then I'll advise that you spare time to work out a good trading strategy to use. You can fine-tune these strategies each and every time you execute a trade. As you gain experience, you will begin to have a better understanding of how the strategies work, and the decision-making process will become more straightforward.
This guide will help you acquire a broad understanding of the different trading strategies used, what considerations go into creating a strategy, and when to change a particular strategy.
Forex Trading Strategies You Should Know
As a trader, you have many kinds of strategies at your disposal. Some traders may use one approach almost exclusively to take advantage of price movements, while others will employ multiple strategies to determine their trading positions.
Because no one strategy is guaranteed to work at all times, you'll find it useful to familiarize yourself with a handful of trading strategies. You'll find it easier to adapt to changing market conditions when you have an arsenal of trading strategies at your fingertips.
Fundamental Analysis
Here you'll be looking at fundamental indicators of the market and try to determine what direction a particular event pulls the currency prices. This is a complex strategy that involves analyzing currency pair inflows and outflows of the market. You may also have to rely on data releases and news to get a feel of the currency pair trends.
Technical Analysis
This is another highly favored strategy. It involves analyzing past and recent behavior of a currency pair to get a feel of future trends. This strategy holds that most traders take positions in the market based on supply and demand of a currency pair. It gives an objective, realistic, and scientific footing for determining when to enter or exit a position.
FX day trading
You will enter and exit a position in a specific trade within a short-term session. When engaging the capital market by way of day trading, you realize several benefits, including limited risk capital, decreased opportunity cost, and generate regular cash flow.
Fx Scalping
This is an intraday forex trading strategy that lets you realize small gains regularly so you can yield a significant bottom line. Scalping depends on discipline, low costs, valid edge, and solid execution. You will want to look for highly liquid and volatile currency pairs. Thanks to modern trading tools, you will be able to fully automate your scalping strategy so that you execute your trades remotely.
Contract for difference (CFD)
These are binding contracts between two traders where two traders engage in a trade based on the price movement of the underlying asset. Essentially, the trade takes place without the exchange of the actual asset. The traders participate in this trade outside of the standard exchanges. CFDs offer the benefit of flexibility, diversity, liquidity, offered leverage, and limited costs.
Trend trading
With this strategy, you observe past trends and build an approach around it hoping that the pattern will repeat itself at the present or future time. You will try to identify upward and downward trend indicators to determine how the currency prices will move and at what degree it will be realized.
Momentum trading
Here you observe a currency price movement in a particular direction and position your trades such that they are in favor of the continuity of that individual trend. A declining currency movement would indicate that the trend is going for a reversal. You will have to study graphic aides like candlestick charts and oscillators to examine both currency price movements and volumes.
Breakout strategy
You will observe price movement to identify breakout points within a specific range and work out a favorable entry point. If the currency price breaks high from a previous resistance, you'll position your trade expecting the prices to maintain upward momentum, and vice versa.
Range trading
With this strategy, you enter and exit trading positions based on predictable resistance and support levels and hope that the prices will remain steady within the predicted range.
Swing trading
This is a medium-term forex trading strategy. You hold positions for a moderately short period of time, say a day or a week. This is an excellent strategy if you are looking to cushion your trades from erratic price movements. You will also be able to set more forgiving stop-loss levels.
Reversal strategy
You'll enter a trading position while anticipating a reversal in price movement. It is a somewhat risky and complicated strategy and would require a keen observation of the momentum and volume indicators of the market. You will also have to use a variety of visual signals and market trend tools to anticipate reversal. Such signals like head and shoulder and double tops and bottom will help you project a reverse trend.
Pivot points
You'll want to identify resistance and support levels by working out the averages of the previous trading sessions. This will help you project the highs and lows of the current trading session by gauging how long a trend may continue. You should also be able to determine whether a breakout is occurring or whether a particular price range has been surpassed and project how the current market will move.
Factors determining the choice of strategy
There are many factors to consider when creating/choosing a suitable trading strategy. While a lot depends on the individual trader's personality, the trading circumstances also play a significant role in the choice of strategy. An approach that seems suitable for one situation may be utterly inept for different other sets of circumstances.
Here are the factors that will most likely inform the decision to choose one strategy over the other.
Sentiments
Basically, your outlook will either be bullish or bearish. With time and experience, you will come to find it to be so much easier to choose a suitable strategy for your outlook. Also, fine tuning your outlook will form a more precise definition of your sentiments.
If you are bullish, for instance, you might sub-categorize into either mildly bullish or significantly bullish. As such, if you have a significantly bullish outlook, you cannot choose a strategy that returns profits on slight movements but doesn't generate further gains with the continued price increase.
Attitude towards risk
Different strategies have different risk management profiles. While one strategy will have a fixed maximum loss policy, another approach will allow unlimited risk. Your choice of strategy will be determined by your attitude towards risk. As such, you will have to take the risk to reward ration into account. This will determine how much you can potentially lose versus how much you can potentially gain.
Required Trading Levels
Your broker will assign you a trading level. This is basically meant to protect you from taking more risk than your account can handle, as well as for other regulatory reasons. A trading level is assigned based on your experience and financial capabilities. Different trading levels determine which trading strategies a trader can use and which strategies are limited. For instance, an account with a low trading level would not be appropriate for trading on 500:1 ratio because the risks involved are high level.
Complexity of Strategy
Forex trading strategies vary in complexity. Relatively simple strategies usually don't involve more than a couple of transactions. Intricate strategies, on the other hand, could involve multiple high-risk trades running at the same time.
Sophisticated strategies obviously offer a better chance at higher potential profits; however, it is harder to work out precisely what gains or losses the trade sets you up to with a complex strategy. On the other hand, simple strategies give you a better shot at calculating the potential loss or gain, but they just don't cut it when you're running multiple transactions.
Let's Create you're Forex Trading Strategy
Most forex traders will start with a rather simple strategy. It's a good idea to keep it simple if it gets you the intended results.
Creating a suitable strategy for your trade isn't hard. But there's a learning curve to it. Say you notice that EUR/USD has a tendency of rebounding from a specific support or resistance level. Your first strategy will be to take advantage of this trend. With time, you fine-tune the strategy by adding some elements that will enhance accuracy. You may set a rule that the price rebound from either the support or resistance must build up to a specific percentage or number of pips before you can enter or exit a position.
Now, let's see the steps that go into creating a trading strategy.
Select a currency pair: Here you determine what market you will be comfortable to trade in. Sticking to a single pair gives you better chances of reading the trading signals and becoming an expert.
Determine position sizing: Here, you determine what amount of risk you are comfortable with for each individual position.
Set entry point: Develop specific rules governing when you enter a position and what position you will take, long or short.
Set exit point: Develop rules to guide you on when to exit your position. This will help you maximize gains while minimizing losses.
Choose an execution tactic: Set the rule that will determine when and how to buy or sell a particular currency pair.
When to switch between strategies
A forex trading strategy won't always suit a particular trading approach. What works today may very well be a disaster tomorrow.
Sometimes, you will be forced to abandon a strategy and go for a new one altogether. If your current trading approach isn't forthcoming, you should consider changing the game plan.
But what is the right time to change strategy?
Unfavorable risk to reward: If there is a mismatch between your risk management policy and your trading approach such that it creates an adverse risk to reward ratio, it's time to consider new strategy.
Market conditions evolve: If your trading approach is dependent on a specific trend in the market, you will have to change strategy if those trends change.
Comprehension: If your strategy doesn't cover a specific problem, then its effectiveness is lost.
Changing strategy at an opportune moment can make a massive difference in the success of your trading approach. However, changing strategy too often is ill-advised.
Final thoughts
As you've come to learn, there are many forex trading strategies. Yet, you cannot quite point one out to be the very best. Ultimately, every trader has to decide for themselves which strategy they find to be most suitable for their approach to a particular trade.
I dare say, forex is a trial and error affair. To become competent and successful at it, you have to try a couple of strategies and fine tune them to get a firm hold of them. Chances are that the strategy that suits you is the one that you developed yourself.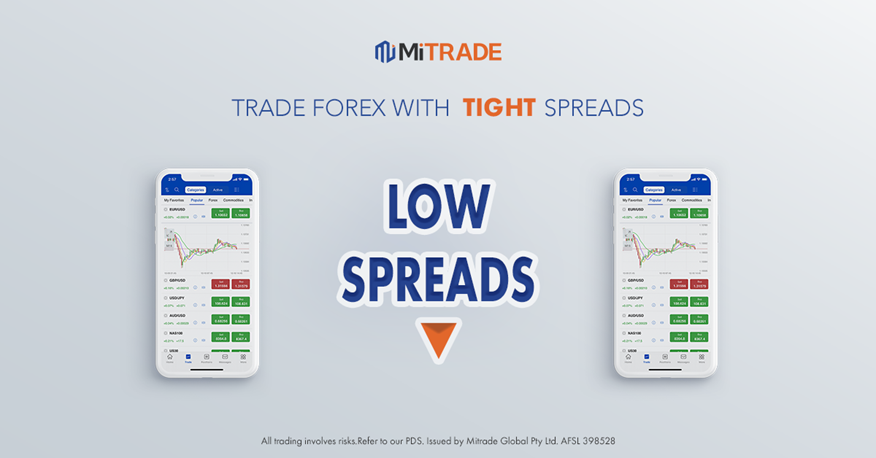 Warning: Trading leveraged products puts you at risk of losing part or all of your money. Learn first before investing. Also, apply proper risk management to protect your funds.
---
The content presented above, whether from a third party or not, is considered as general advice only. The information provided here does not consider one or more of the objectives, financial situation and needs of audiences. In addition to the disclaimer below, Mitrade does not represent that the information provided here is accurate, current or complete, and therefore should not be relied upon as such. This information does not contain a record of our trading prices, or an offer of, or solicitation for, a transaction in any financial instrument. Mitrade is not a financial advisor and all services are provided on an execution only basis. We advise any readers of this content to seek their own advice.