Abstract: May gold and silver prices return to historical highs after suffering a collapse? The approaching OPEC+ meeting may bring volatility to crude oil afternoon-session. Positive progress on COVID-19 vaccine creates an another boost for U.S. stocks and U.S. dollar. EURO continued to rise against the U.S. dollar despite disappointing GDP data of the European Union. Could GBP pull out of a correction since Brexit talks are due to progress?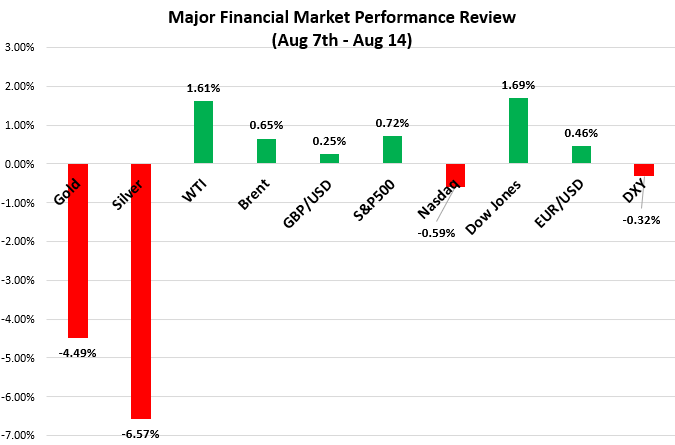 May gold and silver prices return to historical highs after suffering a collapse?
Last week, the gold market continued a sharp decline following the July non-farm payrolls data and began a sharp correction on Tuesday, falling as low as $1,863 before rebounding. As of last week, gold fell 4.49% to $1,943.61 an ounce.
Despite the market jitters, many institutional investors believe low bond yields and prolonged new economic stimulus package are likely to keep gold prices supported. Hedge fund Bridgewater Associates raised its investment in gold-backed exchange-traded funds by 34% in the second quarter. U.S. stocks are fully priced, according to Byron Wien, vice president of Blackstone Group, who advised investors to buy gold as a hedge against further weakness in the dollar.
Silver, which rebounded a bit faster than gold early last week after a sharp fall, plunged again on Friday. It closed at 26.414, down 6.57% for the week. In addition, the gold and silver markets have been volatile in the absence of good news about the new U.S. economic stimulus bill. But an agreement on the economic stimulus bill would undoubtedly put pressure on Treasury yields and the dollar, sending gold prices even higher. Therefore, the bill will remain the key to dominating the gold and silver market.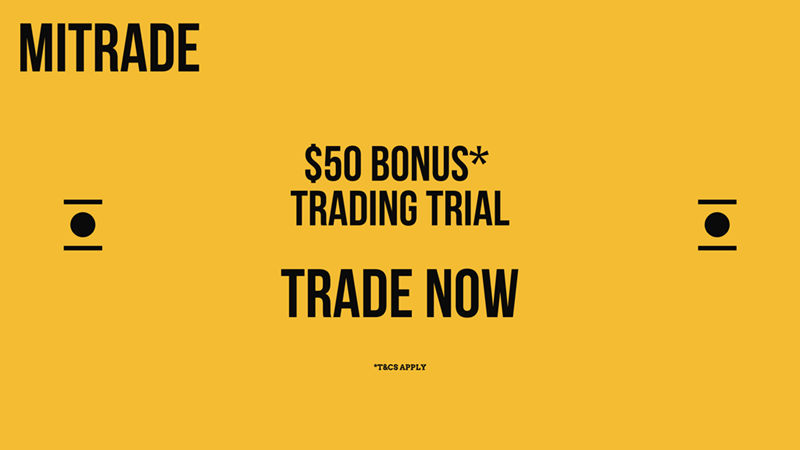 The outlook for crude oil demand was mixed following the oil market reports
Last week, the three energy agencies -- the EIA, OPEC and IEA -- released their short-term oil market outlooks, respectively, with different forecasts for oil demand this year. Although a common view that the crude oil demand was not optimistic due to the COVID-19 pandemic, differences emerged on the future growth rate of crude oil demand, as illustrated below:

The crude oil inventories data from the EIA were still a positive sign, with the agency noting a 4.512 million barrels decline in US crude oil stocks and U.S. Gulf of Mexico oil inventories posting a record three-week decline. U.S. crude production fell to 10.7 million barrels a day from 11 million last week, the EIA crude oil report said. This was followed by an over 2% rise in both U.S. oil and Brent oil before they plunged on gloomy forecasts from oil agencies about future demand.
Meanwhile, last week's diplomatic agreement reached by and between the United Arab Emirates and Israel eased oil supply risks in the Middle East, weighing on crude prices. Geopolitics and trade are back in the spotlight, with several geopolitical risks already brewing in the Middle East. By the end of last week, U.S. oil and Brent oil were down $42.2 per barrel and $44.93 per barrel, up 1.61% and 0.65%, respectively.
However, proposals for additional cuts are not likely to be discussed at OPEC+'s Joint Ministerial Monitoring Committee meeting, which will take place this week. And oil market volatility may intensify in the coming months as the United States escalated conflicts with China and Iran and the new U.S. economic stimulus package makes a difference in the market.
US dollar index rebounds continue and U.S. stock indices firm up.
U.S. stocks continued their stellar week on the back of positive non-farm data. In addition to the economic data, the rally in the U.S. stock market was driven by another two factors:
1. U.S. President Donald Trump said he would "seriously" consider cutting taxes on capital gains and cutting taxes for middle-class families as part of an effort to create more jobs.
2. Vladimir Putin, the President of the Russian Federation, claimed Russia has registered the world's first coronavirus vaccine. While there were questions about how Russia was able to produce a safe vaccine so quickly, the news did liven the market.
Separately, the initial jobless claims fell to 963,000 last week, the first time it has dipped below 1 million since March. Sentiment was boosted again after the data, but U.S. stocks were mixed after ongoing bipartisan stimulus talks weighed on the market and July retail sales data came in below expectations. By the end of last week, the S&P 500 was close at 3,373.43, up 0.72% for the week. The Nasdaq was down 0.59% at 11,042.5, for the week while the Dow was up 1.69% at 27896.72.
The U.S. dollar index rose for a third straight day last week, peaking 93.905, but has since fallen sharply. Finally, it closed at 93.095, down 0.32% for the week. Going forward, U.S. stocks and the dollar may be at odds over the new economic stimulus bill, and several market analysts remain pessimistic about the dollar trend. The Federal Reserve is sponsoring a conference on Monetary Policy and Financial Markets, to be held this week, which may provide more guidance to investors after its chairman said the Fed would give more forward guidance to markets.


EUR/USD was riding high amid the EU's worrying economic data
The EUR/USD stood out against all U.S. currency pairs last week. The strong performance was helped by a weak dollar and worries about the outlook for the U.S. economy. Meanwhile, the euro rose to its highest level in nearly a year last month on a seven-day run on a belief that Europe's economic recovery looks better than the U.S. after the European recovery fund agreement was reached.
However, its GDP and unemployment figures released last week were not encouraging, both falling in the second quarter by the most since 1995. Luckily, the data did not have a negative impact on the euro, with many Eurozone countries not fully lifting their economic blockade until May, and with European retail sales figures ahead of market expectations. Eventually, the euro managed a four-day winning streak, closing at $1.18408, up 0.46% for the week.
A meeting of European finance ministers this week is expected to explain the state of the Eurozone's economy and its rescue programs. Moreover, Eurozone PMI data due this week will provide a further indication of the recovery in Europe's manufacturing and services sectors.
Britain's economy entered recession in Q2, with GBP in a deep consolidation against the dollar
Economic data released last week showed that the British economy suffered more in the second quarter than any other major European economies, resulting in the worst recession on record. Britain's GDP fell by more than 20% in the second quarter compared with the previous quarter, and all industries contracted. The poor performance is mainly due to its long period of economic blockade and remote social contact, which has severely hit the service sector, accounting for 80% of the UK economy.
Additional factors that deepen the uncertainty of the economy are a second wave of the COVID-19 crisis and the slow pace of Brexit negotiations. Sterling, which had a lacklustre week, ended the month in a correction after 10 consecutive sunny days. It closed at 1.3084 against the U.S. dollar, up 0.25% on the week. With the release of key economic data such as UK retail sales, PMI and CPI due this week, sterling is likely to shake off consolidation and become more volatile next week. And Brexit talks are set to resume this week.
EU sources said this week's post-Brexit trade talks in Brussels would be a round of "shadow boxing", while a deal could be reached in September, according to Brexit negotiator David Frost. In a word, any positive Brexit news will have a chance to push GBP back to multi-month highs. Let's wait and see what will happen.

---
The content presented above, whether from a third party or not, is considered as general advice only. This article does not contain and should not be construed as containing investment advice, investment recommendations, an offer of or solicitation for any transactions in financial instruments. Mitrade does not represent that the information provided here is accurate, current or complete. For any information related to leverage or promotions, certain details may outdated so please refer to our trading platform for the latest details. Mitrade is not a financial advisor and all services are provided on an execution only basis. Before making any investment decisions, you should seek advice from independent financial advisors to ensure you understand the risks. *CFD trading carries a high level of risk and is not suitable for all investors. Please read the PDS before choosing to start trading.