Are you looking to invest in cryptocurrencies but don't know where to buy your digital coins? Well, the days of paper cash and silver coins are moving behind us -perhaps faster than the fiat currency mints are running! Digital cash is rapidly taking root as a mainstream currency.
Australia embraced the use of Bitcoins as early as 2013. In 2017, Australia officially confirmed that cryptocurrencies were in fact "money," and became part of the evolution to a digital and cashless society. Of course, regulations and policies like KYC compliance followed shortly, requiring Australian digital currency exchanges to register with the Australian Transaction Reports and Analysis Centre (AUSTRAC).
While it is not the largest market for digital currencies, Australia's use of Bitcoins (BTC) and other cryptocurrencies is quickly growing. CryptoCompare ranked Australia as the 13th largest market for BTC volume by currency, globally.
If you are looking to invest or trade in cryptocurrencies, you'll need to find a reputable cryptocurrency exchange to buy BTC with AUD.
Types of Cryptocurrency exchanges
There are hundreds of cryptocurrency exchanges in Australia, and they can be categorized in 3 ways: Brokers, Trading Platforms, and P2P exchanges.

If you are considering buying BTC from a cryptocurrency exchange service, you'll have to decide which of the three categories to use.
Cryptocurrency Brokers
Brokerage services offer a quick and easy way of buying bitcoins in Australia. You will be able to convert fiat currency like AUD, EUR, or USD to BTC. You can also buy your digital coins using bank transfers, debit, and credit cards.
You might have to contend with higher transaction fees when using brokerage services.
Cryptocurrency Trading platforms
Trading platforms let you buy digital coins using other cryptocurrencies. Trading platforms like Binance tend to offer faster transaction speeds with lower transaction fees. Most cryptocurrency trading platforms will feature a diverse range of digital coins.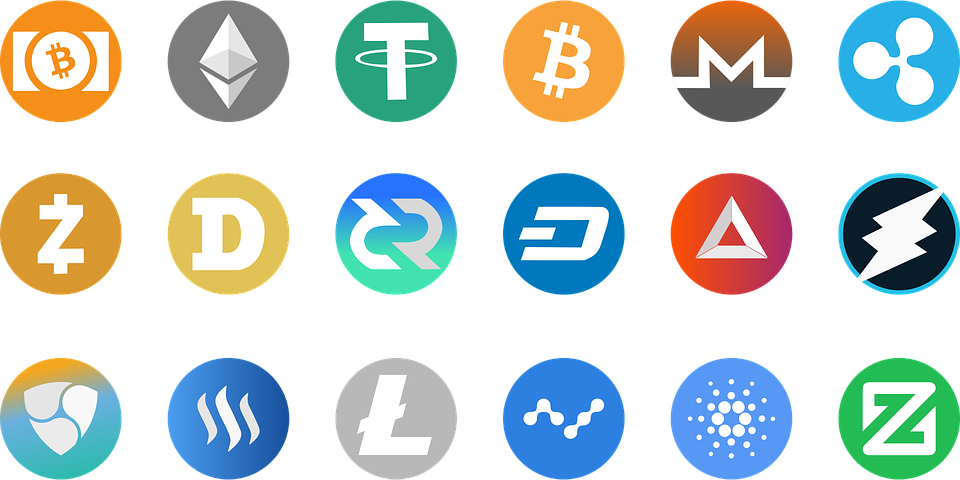 The downside to using these trading platforms is that you need to own any one digital coin already. Beginners may not fancy this type of exchange.
Peer-to-Peer (P2P) Platforms
P2P cryptocurrency exchanges are an excellent option if you want to cut out the middleman, so to speak. You'll be able to exchange your digital for cash or other forms of coins directly with another user. Trading cryptocurrency has never been more private.
The downside is that the seller has the freedom to set their price points. As a buyer, you'll have to contend with coin prices that exceed the market value.
Best Cryptocurrency Exchanges in Australia
There are unlimited cryptocurrency exchange options in Australia, making it rather difficult to put your finger on the best platform to use. Even so, you can consider important user factors - ease of use, security, deposit methods, spread and trading fees, customer support, location, currency, and the available cryptocurrencies – to narrow down your options.

1. Independent Reserve
A Sydney-based cryptocurrency exchange operating since 2013. It is an Australian exchange but supports over 45 countries. You can access it even in your travels. This also means that the market is used by the international community.
You can exchange fiat currencies (limited to AUD, USD, and NZD) for the top 13 cryptocurrencies, including Bitcoins (BTC), Ethereum (ETH), and Ripple (XRP).
In Australia, you can buy coins via EFT, POLi, Osko, or PayID. Users based in NewZealand and International users can participate by depositing USD or NZD via SWIFT transfer.
Pros

Cons

·Competitive rates

·Wide range of cryptos

·Fair range of payment methods

·0.5% -0.1% fees depending on volumes

·Limited fiat currency supported

·Complex UI
2. Swyftx Exchange
The most recommended Australian cryptocurrency exchange. There is a crypto wallet integrated into the platform, making buying and securing coins seamlessly.
With an easy to use interface and remarkable support, Swyftx is dedicated to becoming the leading exchange for crypto coins for both seasoned investors and budding traders. You even get a personal account manager when you complete the sign-up process.
They offer competitive prices. The platform is secure and conducts transactions incredibly fast – you buy/sell/ or exchange coins almost instantly.
Pros

Cons

· Trade over 70 cryptocurrencies in AU

· Great liquidity

· Fair range of payment methods

· Demo account

· Professional support

· Higher fees 0.6%, comparatively

· Supports only AUD
3. Cointree Cryptocurrency Exchange
A competitive exchange that aims to make cryptocurrency trading quick and easy. While this isn't the most ideal platform for nascent cryptocurrency trading, it has a reasonably easy to use interface for anyone looking to buy crypto assets to invest or for commercial purposes.
It is one of the most popular exchanges in Australia that offers a wide range of crypto assets to buy, trade, and invest.
Traders pay 0.05-0.9% in fees. The more volume you trade, the lower your transaction fees. Deposit fees vary with the deposited amount.
Pros

Cons

· Buy 100+ crypto assets

· Cash, Cryptocurrency, Electronic Funds Transfer, POLi, PayID

· Competitive fees

· Limited range of features

· Slow verification and transfers

· Non-AUD deposits not supported
4. CoinSpot
Headquartered in Melbourne, CoinSpot is one of Australia's popular cryptocurrency exchanges. It was founded by Russell Wilson, 2013, and is dedicated to offering a complete list of crypto assets to Australian traders and investors. It already features over 100 coins listed; the list is growing fast.
Being one of the earliest exchanges in Australia and earning quite the reputation for being a reliable go-to platform for all matters digital currency, CoinSpot comes recommended for both beginners and experienced cryptocurrency enthusiasts.
Pros

Cons

· Local exchange, AU headquartered

· Low deposit and withdrawal fee

· Wide selection of cryptocurrencies

· Compliant with AML/CTF laws

· Non-AUD currency not supported

· Rates vary
5. Uphold
A digital currency platform to buy, sell, swap, and store different crypto coin assets. Besides being an exchange for over 8 popular virtual currencies, users can also trade 4 metal assets in over 20 fiat currencies.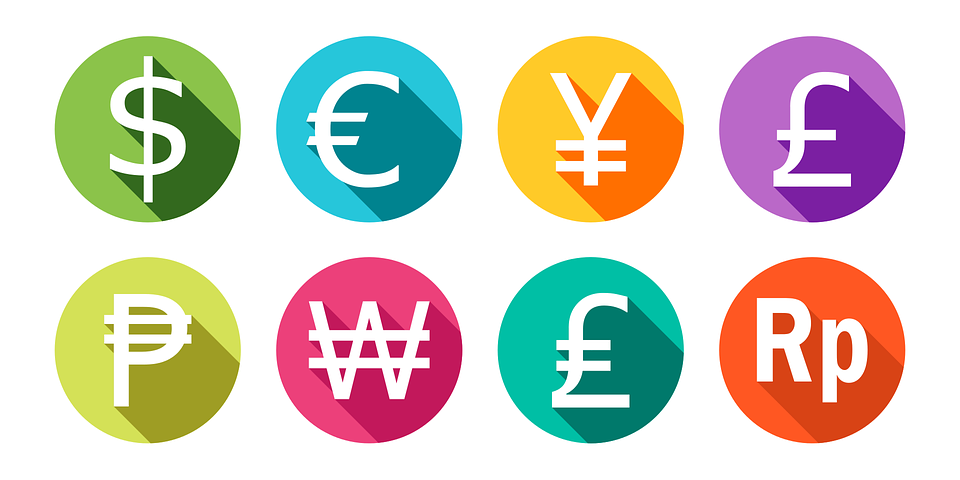 It was launched in 2015, being one of the earlier comers to tap into the cryptocurrency market in Australia. They are reputed to be a reliable virtual currency exchange platform. It runs on a 100% reserve model, backing your holds with a 1-for-1 arrangement.
Pros

Cons

· Transfer cryptocurrency globally

· Convert 30+ currencies

· Hold cryptos and fiat in a single wallet

· Real-time transactions

· Limited cryptocurrencies supported
6. Binance Exchange
Quickly becoming a famous exchange in the world. It is used in Australia mostly as an exchange service. The company, however, offers more than just exchange platform services. Binance has its own crypto token that is used as a form of payment in the exchange platform. There is also a wallet integrated that allows users to easily transfer and store their coins.
While it is an excellent exchange to use in Australia, beginners will not fancy the complexity of the user interface nor the advanced features that come with this platform.
The main downside is that users cannot link to their bank account to obtain funds for purchasing crypto assets. You will be required to already have some coins for you to participate in the Binance exchange and trade your coins for other cryptocurrencies.
Pros

Cons

· Lowest fees in the market

· Over 120 cryptocurrencies featured

· Buy crypto assets in USD

· Competitive prices

· Advanced user featured

· Need to own cryptos to trade
7. LocalBitcoins
LocalBitcoins is essentially a bitcoin exchange integrated into an escrow service. It is the most popular global P2P cryptocurrency trading site with thousands of users across Australia.
Users advertise their digital coin assets and set the exchange rate as well as the method of payment. You'll be buying your coins through an in-person meeting, facilitated and secured by LocalBitcoins. This makes it a faster and private way of buying crypto.
Pros

Cons

· Private. Fast. Easy

· In-person trades

· No personal information required

· Cash deposit

· Beware of cons!

· Harder to buy large amounts of coins

· Slightly higher exchange rates

· Premium prices for higher privacy
8. LocalCoinSwap
This is a community-owned, P2P, decentralized cryptocurrency exchange. It's seen as the closest competition for LocalBitcoins. Buying and selling cryptocurrency has never been so fast, secure, private and profitable.
Like LocalBitcoins, users can create their own advertisements for buying or selling cryptocurrency. They both work as OTC marketplaces.
Unlike LocalBitcoins, which adheres to KYC policies, LocalCoinSwap does not feature any regulatory exchange policies, guaranteeing anonymity.
LocalCoinSwap runs a lucrative referral program that pays both the referee and referrer handsomely from their trading fees.
Pros

Cons

· Fast. Secure. Private

· Person-2-person exchange

· No regulatory obligations

· Lucrative referral program

· Be cautious of scams!
9. Mycelium Local Trader
Mycelium is perhaps the cheapest way to exchange coins locally. The platform helps you locate other sellers looking to match your offer to sell or buy cryptocurrency.
The party will advertise their preferred exchange rate – not necessarily similar to normal coin value. This means you might have to contend with higher exchange rates. They will also set how they wish to be paid, cash, credit, or altcoins.
Once you find your preferred seller or buyer on the platform, you'll organize a meet up and conduct the exchange in-person. Unlike most popular P2P exchanges, Mycelium does not charge traders any fee.
You might have some difficulty finding a matching offer in low population areas.
Pros

Cons

· Easy. Cheap. Private

· Buy coins with cash

· No fees charged

· Not the popular option
How to choose the best cryptocurrency exchange
There are many cryptocurrencies exchanges you can use in Australia – not necessarily limited to our ten top selections. If you are looking to find a suitable exchange on your own, here are some key pointers to what you need to consider.
Location
Where the exchange is located will give you a hint of the kind of regulations the service is obligated to comply with. Some exchanges like LocalBitcoins based outside Australia are governed by their host country's policies. Likewise, exchanges based within Australia have to register to the AUSTRAC.
Find out where the exchange is based and what regulations are posed -whether they are complied with. These are important indicators of the reputation of your chosen service.
Security
Is the exchange secure? What steps are taken to ensure your safety? Most platforms incorporate high-security standards to safeguard your transactions and account. That's not to say that there are no dodgy exchanges that will expose you to severe threats.
Check for 2-factor authentication, platform security, and PGP encryption. Also, look at the threat history of the exchange, whether it is associated with suspicious activities, or has it been hacked? How is the user review rating? And, how has the exchange dealt with previous threats?
Fees
Find out in advance how much you will be charged per transaction. Different platforms offer different trading fees. Most platforms will charge anywhere within a given range – you will need to increase your trade volume to access lower fees. You'll also have to consider what types of fees you are charged; deposit fees ­­+ withdrawal fees + transaction charges.
Supported crypto assets
Are you looking to buy less known cryptos? You'll have to pay attention to this point here. No exchange has listed all available cryptocurrencies.

However, if you are looking to buy any of the major cryptos, you won't have any difficulties.
Over to you
We hope this guide will help you find the best cryptocurrency exchange in Australia. Our choices may not necessarily be suitable for your specific needs, but they sure feature some of the best overall functions most people will be looking for in an exchange. Research further into any platform before committing to use the service.
If you are interested investing in crypto market, trading Crypto derivatives is another avaiable way.
At Mitrade, you can invest as little as $50 in Crypto derivatives – contracts that track their change in value (CFDs) ! And since you're not actually owning the coin, you can invest in their rising value OR their drop.
---
The content presented above, whether from a third party or not, is considered as general advice only. The information provided here does not consider one or more of the objectives, financial situation and needs of audiences. In addition to the disclaimer below, Mitrade does not represent that the information provided here is accurate, current or complete, and therefore should not be relied upon as such. This information does not contain a record of our trading prices, or an offer of, or solicitation for, a transaction in any financial instrument. Mitrade is not a financial advisor and all services are provided on an execution only basis. We advise any readers of this content to seek their own advice.