EUR/USD 1.0950 is a key player in the current market structure.
The bears need to get below 1.0850 or face continued momentum to the upside.
As per the prior day's analysis, EUR/USD Price Analysis: Bears in play while below 1.0950, and the pre-open analysis at the start of this week, the euro remains within the forecasted schematic and below the 1.0950s ahead of critical data on Thursday and the Federal Reserve next week.
EUR/USD prior analysis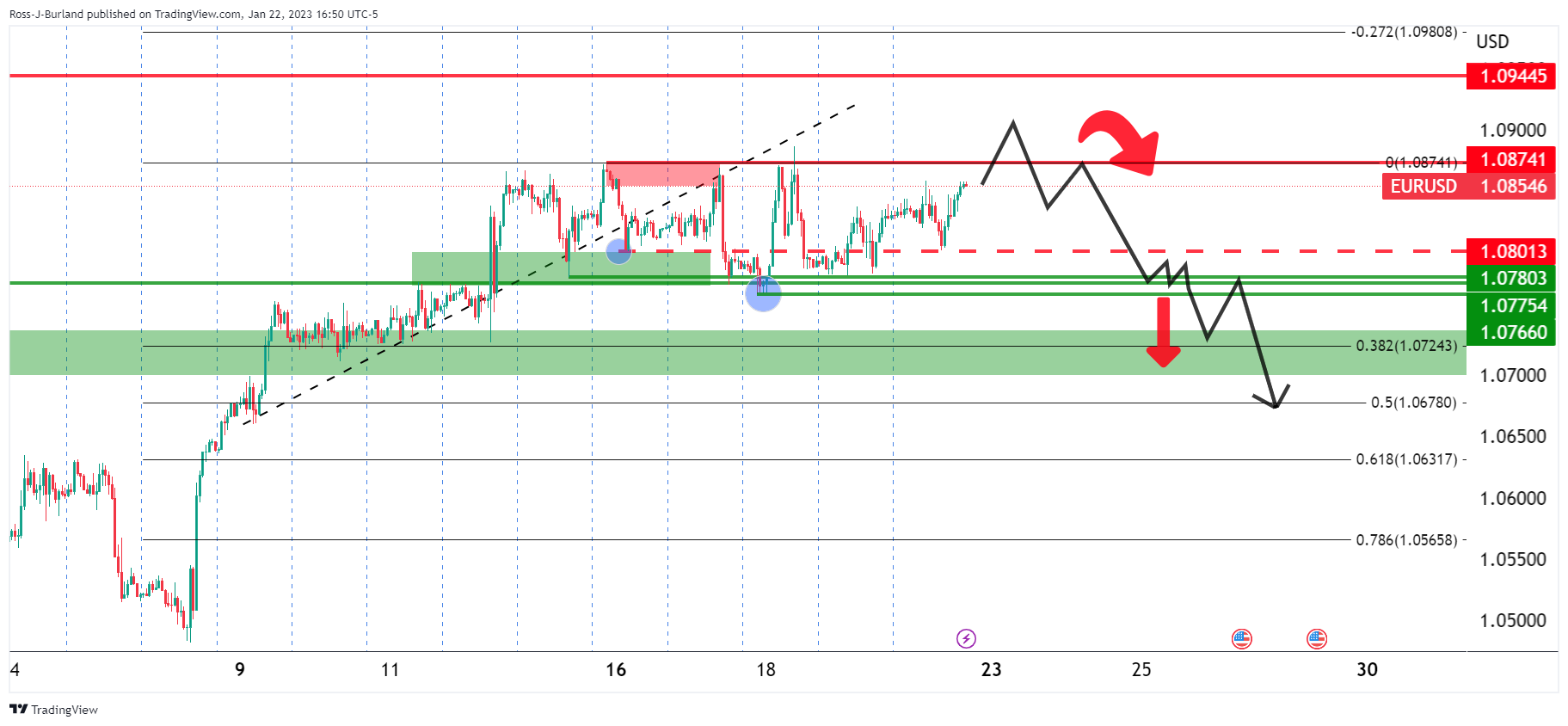 EUR/USD update

The bears are still lurking at key resistance and there are prospects of a blow-off to the downside for the end of the week. If the price were to melt below 1.0850, then that could be a significant development.
However, a test of stops above 1.0950 could be on the card to go high before coming down so the London session could be playing a key role in the build-up to the NY sessions.
Tag : EURUSD | Technical Analysis